Having a cup of coffee refreshes up one's mood and lightens up the day.
Only coffee lovers can know how one cup of their favorite beverage can make things brighter for them.
But that daily cup of coffee provides more or less, the same experience every day.
Now is the time to change for good.
Consumers need to tease their taste buds with different experiences and extract something more from that ordinary daily cup of coffee.
Time to redefine the boundaries has come and coffee is on the top of the list.
Coffee sellers are working hard to bring innovation and attract customers through different tactics and techniques.
With these simple steps, even the smallest cafe can totally transform their customer's experience of having a cup of their favorite beverage.
A Little Variety
Coffee shops are redefining coffee trends with a diverse menu.
People are addicted to coffee because of its particular taste and caffeine.
Switching their regular cup of coffee can make their experience better.
A simple ordinary cup of black coffee can be switched to espresso or marocchino for a better experience.
The amount of caffeine will remain the same but with added flavor.
There are literally thousands of ways to make coffee and addiction just get increasing with every new flavor introduced in the market.
Providing liberty to customers to taste their favorite coffee in various recipes with added flavors will make them want to try more and more.
Why Be Time-Specific?
People usually have their cup of coffee in the morning, before they go to work or in the evening when they are back home.
They want to have a cup of coffee when they are free and relaxed, but why be time-specific?  Coffee is love and must be celebrated whenever craved.
Coffee shops who were offering coffee at particular time slots have now redefined their timings and offering it 24/7 so that whenever someone has the urge to pour this beverage down their throat, they can have the opportunity right away.
Having this liberty to have their favorite coffee at their desired time is attracting more customers and coffee lovers are feeling blessed.
The More Roasted, The Better Taste
Most people have a perception that roasted coffee has more caffeine in it.
However, in reality, the only difference between the two is taste.
This detailed comparison from CorpCofe.com laid out everything you need to know about how dark and light coffee beans can affect the overall coffee experience.
In a nutshell, roasted coffee beans have less water in them and their taste depends on their level of roast, volume, temperature, and many other factors.
Many coffee providers are brewing their own coffee to trademark their specific tastes.
People from all over the areas are flooding in their shops to experience those new flavors and aroma of their coffee.
Right from production till hot cup of lathery coffee, coffee makers are working hard at every step to ensure the best coffee to their customers.
Bringing Innovation
Coffee sellers are trying hard to bring innovation for competitive advantage.
Some are offering innovative flavors for better coffee experiences and others are offering custom made coffee experiences.
This is redefining individual coffee experiences at new levels.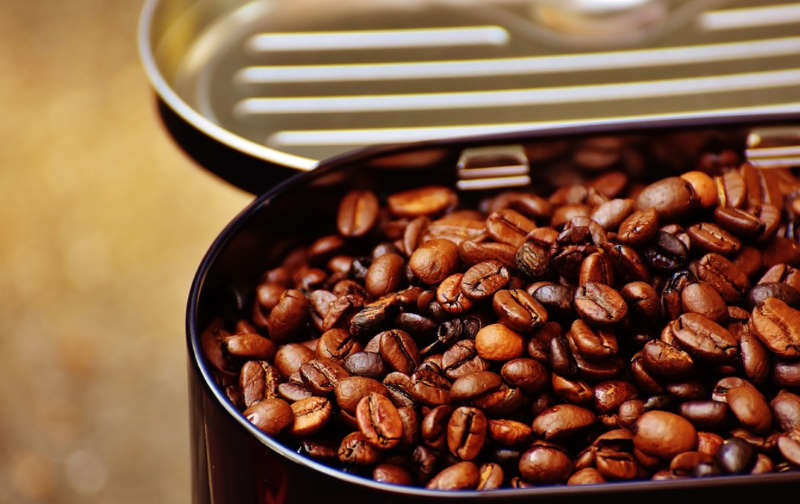 Redefining Customer Experiences
No matter where they are coming from, a true coffee shop needs to provide their customer with a comfortable environment and fun experience.
Some themed coffee shops are making better sitting arrangements for customers and are also focusing on better cafe experience.
Providing customers with a soothing and relaxing environment increases their satisfaction level and customers feel attracted and connected to that coffee shop.
Creating unique and emotional coffee experiences for customers makes them loyal for a lifetime.
Being Eco-Friendly
The world needs to be plastic-free and everyone has to take part in making this possible.
Many coffee shops are offering eco-friendly environments and customers are feeling more "safe" in using plastic-free products.
Coffee sellers are learning to make use of wasted products like recycling their coffee bags and using coffee mugs instead of paper or plastic cups to minimize waste.
Complimentary Cup
Some coffee sellers are smart enough to attract their customers with tactics like serving them a complimentary dessert, be it a piece of cake or brownie along with a cup of coffee.
A customer feels more valued and welcomed in a shop.
Who can say no to that little token of love especially when it is served with your little cup of heaven? Making customer experience valuable creates customer loyalty.
Worldwide trends are changing and the coffee industry is experiencing new heights.
To satisfy a coffee lover, coffee sellers need a real shift in old trends.
With smart innovations and modification, the coffee industry can generate even more revenue than before.