Marketing is vital for law firms in today's digital world.
Successful marketing is one of the factors that will make a law firm stand out.
In a world where there is fierce competition in the market, law firms are looking for strategies that will get more clients and the best professionals.
To outperform competitors, you need to come up with effective online marketing strategies for suitable results.
If you are wondering about how you will get new clients for your law firm, this article is a solution to your problem!
Keep reading till the end for tips on online marketing for law professionals.
1. Social Media
One of the best ways to market law professionals is by using social media marketing.
Potential clients build trust based on social media advertising. A significant percentage of people use social media, making this strategy more effective.
These campaigns help boost brand recognition, which places your law firm in the top ranking in the social media search uptrends.
However, for you to market your law firm effectively, you need to maintain relativity in terms of profession and authority on social media platforms like Facebook and Twitter.
The following are the known ways you can market law professionals on social media;
Social campaigns – One of the best practices is the action-gate where you invite users to answer questions, take polls, enter a contest, etc.
Sponsored posts – You can achieve this by creating case studies, hosting webinars, making your own blog or posting to other's blog, writing ebooks, etc.
Direct response – This is a technique that involves on-the-spot response and encourages potential clients to take action by opting in an advertiser's offer, such as buy a product, join a newsletter, and refer a friend.
The best thing about social media marketing is that it enables you to forge relationships with potential clients before meeting physically.
2. Websites
Building a website is another way in which you can successfully market law professionals. Law firms need to create impressive websites that will attract clients.
The sites are also essential in competing in the legal industry. Once you create a suitable website, you need to provide the content about the kind of services you offer in your law firm.
You need to note that the kind of information you provide highly determines the success of your marketing. Therefore, you need to give high-quality information about your law firm.
Professionals from https://www.susanclarklawgroup.com/ suggest that being specific in the area of practice is one way to attract clients to the website successfully.
The specialization could be family, injury, or divorce. Offering direct contact information to clients is also an excellent way to build the firm's reputation for legal problems.
3. SEO
SEO is a collective term for Search Engine Optimization.
It is defined as the use of online strategies through the right words to rank your brand in search engine pages.
With the proper practices, SEO is one of the ways you can successfully build your brand through online marketing.
The methods in concern are;
Page optimization
It makes your brand pages easier to search and read. This process helps you stand out among your competitors. You can optimize your pages by using video, images, and tags.

Use of local keywords.
When people search through the internet for legal matters, the keyword you use will show up, increasing your chances of attracting clients. Keywords are also helpful in improving your visibility.

Website categorization.
Visitors will easily access your website once it is categorized. This strategy is beneficial to legal firms that provide various services.
4. Customer's Reviews
The use of client's reviews is a strategy that lawyers and law firms use for marketing. The reviews are vital as they provide a basis for decision making to potential clients, as well as influencing direct rankings of your brand.
Clients tend to access the reputation of your firm through reviews left by previous clients. When comments are made in favor of your company, your brand becomes visible to the market.
You can post these reviews on social pages, or, on your websites for access by potential clients. The secret to having more comments is offering quality services to clients.
In other words, be a good lawyer!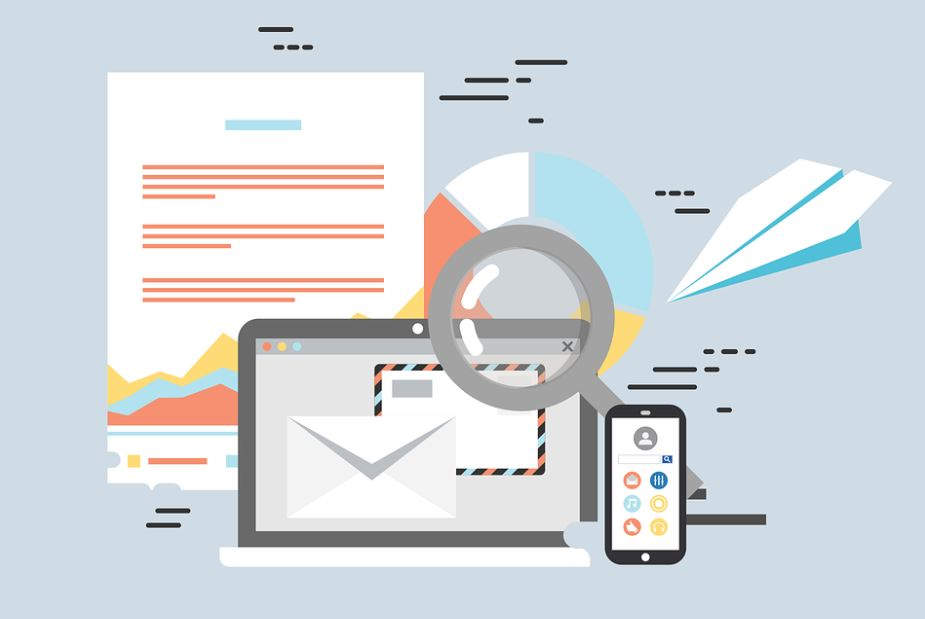 5. Email Marketing
This strategy is an essential way of keeping your brand in the minds of potential clients. The use of email is a marketing technique that law firms use to reach out to their clients quickly.
This strategy is effective because emails are a fast and secure means of communication. The other reason is that emails are easier to read.
An additional advantage of marketing your law professionals with the use of email is that it is cost-effective. You can easily retain clients by continually sending emails to them.
You can also offer follow-up services to your clients in legal cases. However, you need to consult with clients if they opt to receive emails. Some of them will prefer other ways of communication.
The process of introducing law services to the world can be complicated sometimes. You can easily get scared away by the challenges faced in the market, including high completion from other firms.
This article offers you a guideline to some of the strategies you can use in marketing your law professionals online.
Following these tips helps you provide services efficiently with fewer challenges.