Payroll accounting is the act of calculating, recording employee compensation, and withholdings from employees and various agencies.
It also involves reporting the recorded information to the upper management and legal authorities such as the treasury for compliance.
While you can handle the paychecks manually, it is discouraged since a single miscalculation could produce wrong paychecks and lead to incorrect payroll taxes.
Automated payroll software is more accurate, and it provides regular signals when the submission time arrives.
Due to its efficiency, you can use it to make electronic submissions for the payroll payments and tax forms.
Read through the article to know the importance of accurate payroll accounting.
Helps In Gaining Consistency
Accurate payroll documents help in achieving consistency among different accounting processes.
For instance, you can use reconciling tax liabilities with profit and loss statements, cash flow projections, and balance sheets.
It is, therefore, essential to ensure that your records are accurate at all times; otherwise, they will signal a lack of accountability and sloppy practices of bookkeeping to potential investors.
Helps In Assessing Performance
The information you get from payroll accounting is vital in determining whether the company is operating at a profit or loss.
If the company is operating at a loss or making insufficient profits, it should analyze its gross revenue relative to its payroll costs, and then come up with cost-effective strategies to maximize profitability.
Only accurate payroll records will make the evaluation and introduction of profit-maximizing strategies successful.
Helps In Streamlining The Records From Other Departments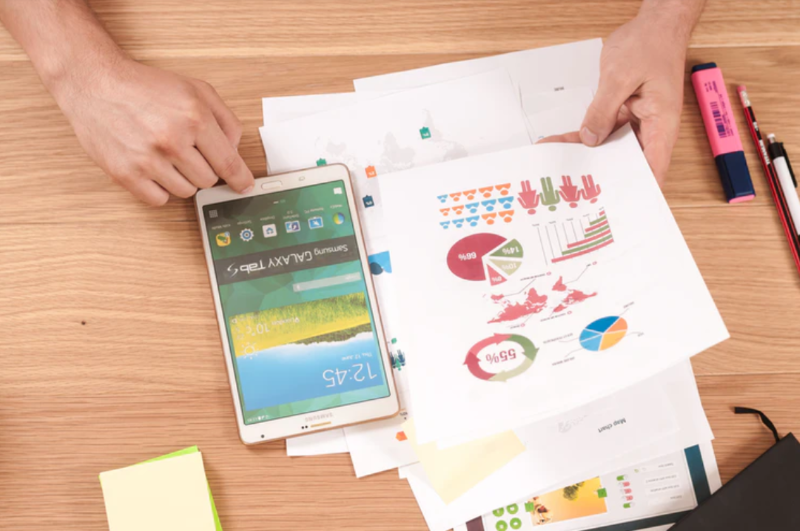 In payroll accounting, you monitor, track, and analyze the overall payroll expenses of the company.
On the other end, departments such as human resources deal with specific paycheck deductions like retirement benefits, sick-offs, and health insurance, among others.
If your payroll is accurate, streamlining of HR records is simple.
Builds The Integrity Of Your Organization
In a typical business setup, the employees need their pay on time; the clients expect to get their supplies in the right quality and quantity, and the general public needs minimal disturbance and more support from the company.
An accurate payroll can help you meet all those demands since there would be more employee engagement, and the output will increase hence sufficient supply.
There would be an increase in profits holding other factors constant.
Being financially stable, the firms grow and employ more people from the communities around them.
Improves Employee Commitment
When hiring, you first agree on terms of employment, including the payday and the amount.
Your employees, therefore, will always expect the accurate payment on the payday.
Issues such as errors in paychecks and delays in their delivery could cause negativity among them and affect their productivity, morale, and dedication to their roles.
It is, therefore, essential to boost the organizational effort by investing in payroll software to avoid the above problems.
It's accurate and timely processing of paychecks will improve the satisfaction of employees and so their commitment.
Facilitates The Submission Of Taxes And Employee Benefits
As an employer, you should pay the tax withholdings, and the employee benefits from the paychecks of your employees to their respective agencies.
You must also pay and report for your share of liabilities.
Unfortunately, a mistake may happen while calculating the benefits for your employees or, when adding up the taxes and may cause many inconveniences in the office.
Such errors in withholding and reporting of employment taxes may attract you huge penalties as you can be liable for civil or criminal offenses.
You can, however, avoid such penalties by simply improving the accuracy of the payrolls.
Helps With The Wage/Hour Rule Compliance
According to the prevailing federal and state law, the minimum wage should be paid based on the hours worked.
There are, however, other laws that govern the criteria for minimum wage.
These include final wages, overtime policies, holiday benefits, deductions for breaks and timekeeping, etc.  Noncompliance to whatever governing minimum wage law, which is legally binding, may cause you severe consequences from the labor department.
You, therefore, must prepare an accurate payroll to avoid wrong payments.
As you can see, accurate payroll accounting is essential. It helps your top management to make informed financial decisions.
It also motivates your employees through timely and accurate payments. Additionally, a precise payroll can help you avoid the strict legal penalties resulting from non- adherence to legal laws.
To clear your error doubts, you can invest in payroll software and ensure that your payroll staff is well experienced and knowledgeable.
If you outsource the payroll services from a servicing firm, make sure you verify their work before for accuracy before use.