Most managers look for strategies that they can implement in order to enhance their team's productivity.
Long gone are the days of authoritarian micromanaging in order to address performance.
Employees require managerial assistance in order to do their jobs better.
Remember, they are people and likely would need the same level of encouragement and assistance that you require out of your own position.
There's many strategies you can employ in order to achieve your productivity goals.
Setting Goals
Humans tend to be goal driven creatures, when we see something, we know what we're directing our efforts towards.
Communicate with your team openly about what your goals might be for the month.
This could range from reduced time on certain activities, to improved quality assurance results.
When you are establishing what your expectations and team objectives are, your employees are able to effectively work towards these.
Goals should include specific details, and be realistic for employees.
They should also maintain a set time with which these goals should be met.
Allowing For Vertical Communication
The ease of vertical communication within a company sets a huge standard for how productive employees are going to work.
If employees are unable to communicate easily with members of the management team, they won't be able to address any issues that they run into.
Obviously management wants to know what problems day to day employees might be experiencing so they can improve efficiency.
You can address this problem by making yourself more accessible to employees by providing them with your email.
Many managers schedule meetings that include performance reviews, you can use this time to ask employees if there are any issues that they would like to address as well.
EHS Software
Environmental health and safety software can work to combine various components used to enhance productivity within one application.
This kind of software has multiple uses, but one of these would be keeping all employee training under one program.
If employees need to access training, you can restrict access to certain individuals, or grant access to EHS software.
Safety data sheets can be easily accessed by employees needing to leave their workstation, or business policies and procedures can be easily accessed from here as well.
It's an essential software that decreases the amount of time that's invested in maintaining environmental health and safety, without decreasing the efficacy of safety management.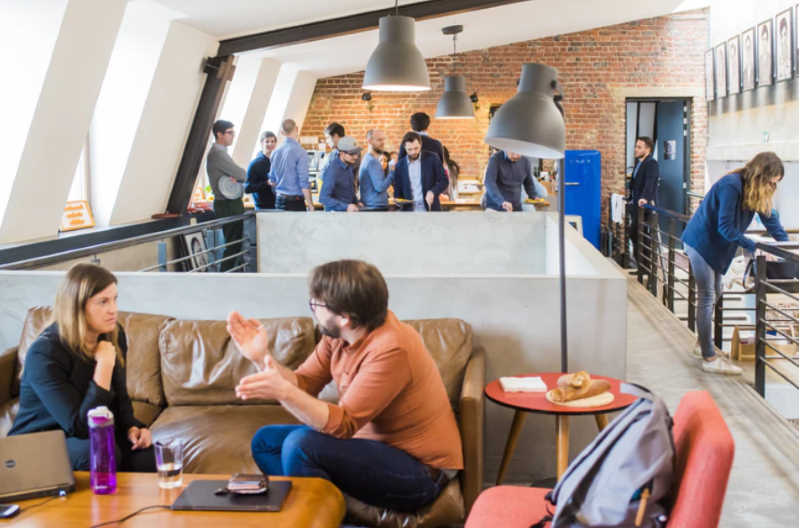 Workplace Environment
Increasing how the workplace environment contributes to proficiency is a major step in enhancing employee productiveness.
While many companies use this theory to reduce visual distractions and improve ergonomic equipment, they do not often consider temperature.
The optimum working temperature for most people falls between 19-21 degrees Celsius (66-70 degrees Fahrenheit).
Prioritize maintaining this temperature for your employees so they don't feel too hot or too cold.
Anytime employees are wearing their jackets inside is a huge sign you might need to look at fixing your heater.
Reducing Interruptions
Social media can be super distracting in the workplace, but it isn't going anywhere anytime soon.
Thankfully, there is a lot of software that lets employers monitor the time management of various employees.
It can record information about time spent on various activities, as well as keep track of what employees were doing at what time.
It sounds a bit big brother-esque, but it can be an important tool in enhancing productivity.
If people know that they are accountable for their actions and time management they are far more likely to use time on the job for job based activities.
Positive Reinforcement
Oftentimes, management becomes so focused on managing that they forget that part of their duty is to offer encouragement.
Employees who feel appreciated at their job, and are happy are more likely to produce better results, even the science supports this premise.
So take some time everyone once in a while to thank individuals who are performing well.
You might also offer encouragement to everyone as a team, to promote a teamwork oriented environment.
You can even make healthy competitions where employees compete for rewards in order to stimulate work ethic.
You might even find additional strategies for boosting employee efficiency simply by listening to their ideas.
Employees with "boots on the ground" so to speak, have an idea of what tools could be improved in order to do their jobs better.
You still want to hold them accountable for initiating their own distractions, but avoid an authoritarian approach.
Most people can be reasoned with during an easy performance review.
After implementing a few of these methods, you will likely see a huge boost to the performance of your team members.