Vaping technology has continued to evolve since the emergence of the first electronic cigarettes.
Over recent years, the focus has been on vape pens.
These are modern electronic cigarettes or e-cigs.
One of the primary goals of the manufacturers of vaping products is to ensure that vaping systems are more comfortable to use and long-lasting.
Nevertheless, vaping technologies' developers have also continued to improve their products to ensure that they provide better vaping experiences to users.
Perhaps, this explains why vaping is becoming a popular industry.
Today, the vaping industry has a market whose potential is enormous.
The newest vaping technologies are making vaping seem not only fashionable but comfortable and discreet as well.
Due to modern technology, people are vaping, even in places where smoking is not allowed.
Extending the Vaping Session
Some people think that they need a device with the 510 thread battery for cartridges (click to investigate) to enjoy longer sessions.
However, some manufacturers are working on tools that might use titanium or nickel wires.
With such a possibility, manufacturers can get higher electrical and thermal conductivity.
It would yield better results when it comes to longer coils life, regulation of temperature sensitivity, and thickness of the vapor clouds with improved flavorful experience.
As such, if a consumer invests in a device that has this improvement, they would extend and enhance their overall vaping session.
Bluetooth Enabled Devices
The Bluetooth model of vaping devices is another technology that some manufacturers are working on.
It will most likely impress many users. Some companies, like Jull, have already launched their Bluetooth-connected vapes.
These devices are connected to an Android app to allow users to monitor their vaping.
They can also lock their devices to prevent other people from using them or locate them if they misplace them.
Improved Customization Control
The third-generation products are Advanced Personal Vaporizers and Mods.
These do not look exactly like traditional cigarettes. In addition to having a quality 510 thread battery, they allow users to control their customization fully.
These are ideal for dedicated hobbyists that want to enjoy unique vaping sessions.
APVs and Mods are designed to meet the unique needs of vapers.
They come with features like variable voltage and wattage, as well as, higher wattage, temperature settings control, digital display, airflow control, and sub-ohm tanks.
It explains why their prices are higher.
Voice-Activated Devices
The fourth generation of vaping devices is already in the market. Consumers are looking for voice-activated models or box mods that feature unique illumination.
These are already available in some vape shops, but their production, sale, and distribution are highly regulated.
The primary reason why manufacturers, marketers, and sellers are required to follow specific rules is the health of consumers.
That's because the number of teens and young adults that are starting to vape is increasing rapidly.
It has prompted the FDA to issue a statement noting that vaping teens and youths are likely to become smokers of traditional cigarettes.
Additionally, there is an increase in the public interest in the use of marijuana and CBD oil, as well as concerns for marijuana and CBD vape users' age.
Battery Technology Advancement
Battery technology advancement has led to the creation of vaping systems whose power configurations are higher.
With devices that use improved batteries, consumers get more vapors with every breath. They also enjoy longer sessions without charging their devices.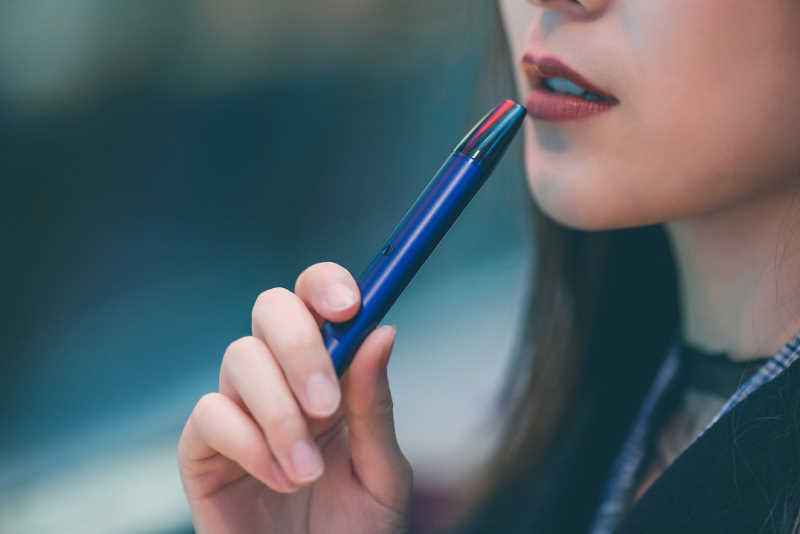 Box Mods and Pod Systems
When thinking of the best vaping device, some people think of a system with the best 510 thread battery for cartridges.
But box mods and pod systems present the most popular vaping technology currently.
It can be attributed to the fact that they are affordable vapes whose price is almost half that of larger vaping systems.
What's more, these devices can be charged at work, in a vehicle, and at home through the available USB port.
The technology of modern pod systems has been perfected to suit its users. For instance, closed pod systems have disposable e-liquid vials.
Their share of the market is around 19% that of the open pod systems that have refillable tanks.
Box mod vapes are also an innovative option.
These are ideal for users that want to enjoy personalized vaping experiences. These devices are box-shaped and larger.
Nevertheless, they are more versatile and efficient.
Some of these devices feature pairing technologies. These enable consumers to use them as MP3 players and even program them to respond to their voice commands.
The Direction of Vaping Technologies
Vaping technologies have been evolving over the years.
And, this evolution will undoubtedly continue as consumers search for advanced products, and manufacturers try to meet their needs.
New devices will most likely provide higher efficiency, user-friendly features, and safety.
They will also come with a smaller size and allow users to customize them.
What's more, they will most likely be more entertaining.
The Public Health England published an independent evidence review whose conclusion was that vaping is less harmful than smoking by up to 95%.
The analysis also noted that vaping has the potential to assist smokers in stopping smoking.
Such information is prompting more people to switch from traditional smoking to vaping.
And, vapers are looking for devices that provide a better experience. For instance, some vapers are looking for devices that use organic cotton coils.
That's because bleached cotton can have some impurities.
However, natural cotton coils are clean.
Sub-ohm vapes also present an improved technology.
These provide intense vapor clouds that are preferred by many users.
Therefore, manufacturers are producing more innovative clearomizers with premade sub-ohm atomizer coils whose resistance is below 1ohm.
The Bottom Line
The advancement of vaping technologies has led to the production of incredible products over the last decade.
This trend is likely to continue as manufacturers strive to come up with products that serve their users better.
In addition to using the best 510 battery, consumers can expect future vaping technologies to enhance the production of devices with more innovative features.
Increased regulation of the industry will most likely lead to vaping technologies that will focus on the safety of the consumers.