When it comes to trading, anyone can really understand the basics and get started with it.
But when it comes to understanding the real profit giving methods and strategies, it's important to go through one's that the real pros make use of.
Because trading is mainly about taking chances and hoping to gain more profit than loss; yet if you understand each and every mechanism properly, it might make you a more consistent profit in the long-run.
However, one can easily get lost with all these strategies.
Now, what benefits us here in terms of not having much knowledge on the right strategies that work in gaining more profit in trading, is that we can always count on the ones that the experts like Tim Grittani make use of.
You can look for their expert trading methods by giving time to their online guidelines and training.
Then once you keep in mind all the major and top strategies of trading accordingly, and shape them in your trading mechanics according to your abilities and requirements, there's nothing stopping you from availing great profit.
So in order to do great in trading, let's look at some strategies that'll profit you in the long-run.
Top Trading Strategies to Stay in The Game:
Check the Economic Calendar
Since an economic calendar consists of all the economic events that'll be taking place in the coming time, it's better to keep a check on it.
Keeping a check on the economic events that would take place in the next day, week, month or year helps traders make decisions according to such events.
This helps traders to understand what might be more beneficial to trade or invest in, while giving them more profit in the long-run.
Read Market News
When you're going to invest in something, it's important to keep your eyes and mind on every aspect of it.
Understanding the top and the latest news on what's getting higher in terms of profit and what might rise in the future, would help a lot to understand the next trading step.
The market news tells a lot about what is rising and what is falling, while giving you an idea of where to take the next move.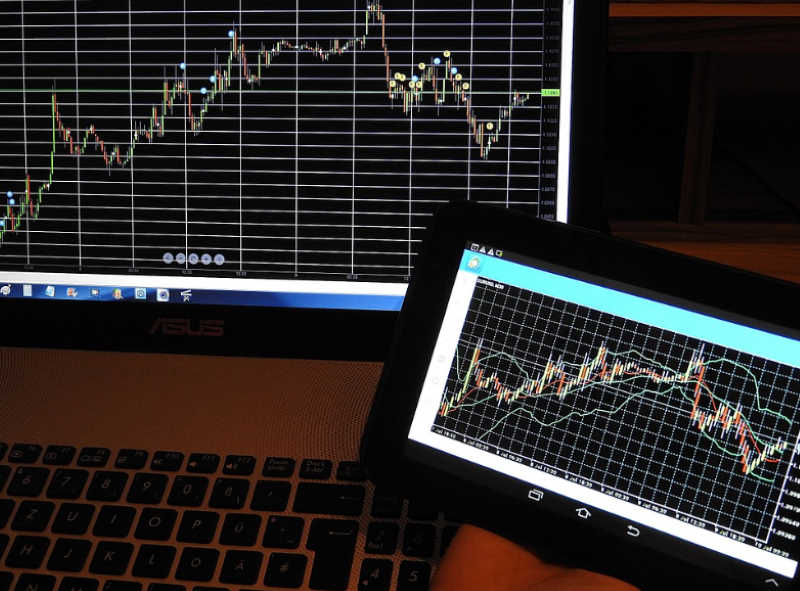 Look For The Financial Instruments That Are Oversold And Overbought
Understanding on what financial instrument is oversold and which one is overbought would give you a better idea and understanding of what the next step should be.
Since trading is something that requires proper understanding of what is rising in the market and among other traders, once you know what is oversold and overbought you'll avail more understanding of how to gain more profit.
This way you can buy the oversold when it is going low and sell it when it is getting a higher profit.
Trade in Trend Direction
Each and every financial instrument in trading doesn't always stay in the high trending list.
And since trading is about understanding the market ways of what would go high and when, so that you can set your investments according to it; trends are better to trade with.
The trend direction gives you an idea of what is going high, and what might change its demand anytime; allowing you to do trading with higher accuracy and assumptions and gaining more profit.
Manage Some Strict Risk Management Rules
At the stake of trading, there's always a risk of losing what you'll be investing in and how much it would be.
Even when you're keeping a track of the trends and market news, there are still chances that you'll be losing your investments while trading, and there's not any way you can avoid it.
But to make your loss on the lowest, it's always better to manage some strict risk management rules that would keep your investment on a limit and loss more limited.
Remember to Risk a Fixed Percentage on Any Trade
Once you've got your risk management rules set, and know how you can have the lowest risks of loss; there's one more thing you can do in this matter.
This means that when you're up for trading and fill up your investment account, you won't really be losing all of what's in with every loss you face.
So when you risk a fixed percentage of the amount available in your investment account, it'll help you keep your losses at a minimum.
Now these might not be all of the strategies that every professional trader implements in their trading, but they're quite enough for you to get started in trading.
So even if you're new at it or can't find a way to get further with availing higher profits, implementing these strategies by managing them in your trading techniques would surely help you a lot.
And so, you can surely make more profit with your trading in the long-run!