A lot of people have been working day and night while envisioning their dream boat as motivation to keep working.
While many people may not share that passion, others dream of having their own boat.
Boats are expensive and not many people can afford to buy them.
A common myth that's circulating is that banks and lending entities consider boats as recreational products that they do not finance them.
While that may have been true ages ago, a lot of banks are streamlining their financing process for boats to be quickly approved as they have realized their true value to many people.
Financing your boat is the best way to make sure that you can get one as soon as possible while leaving your free cash relatively untouched.
Financing the Boat
It's not hard to find different institutions that can provide you with financing options for boats.
But it can be a bit overwhelming trying to find one that suits exactly the plan you have in mind.
Since financing boats is a long-term commitment, most banks look for good credit scores to reduce the risk.
People who weren't fortunate with credit scores are faced with a problem when applying for a loan to get a boat.
Fortunately, today's financial climate is proving that getting a loan for a boat with bad credit is actually attainable and anyone can easily learn how to do this.
The first thing to do is to determine your credit score and research more on how to evaluate the rating.
The process can be very simple if you work with the right specialized lender who understands the true nature of bad credit scores.
Why It Makes Sense
To purchase a boat upfront with cash is not advisable for people who can't afford it.
But this doesn't mean that you don't have a chance to get your dream boat just because you don't have a lavish lifestyle.
Financing boats can start with 10% or 20% as down payments and with long-term loans that can reach up to 20 years.
A lot of boat manufacturers are offering alluring options to finance boats without any down payment at all.
A high down payment doesn't necessarily mean a better interest rate, but financing with the right entity will get you the best of both worlds.
Tax Cuts
If the boat has a toilet, cooking, and sleeping facilities, it's allowed to get a tax cut according to the IRS.
A boat doesn't have to be huge to contain these facilities since most of the new smaller boats have them.
If it's in your garage you're still allowed to get some deductions on your tax.
Financing is much better than drawing from retirement funds as there are huge penalties involved.
Adding tax deductions and financing plans is a great way to make sure your investment is in the right place.
Budget Considerations
Boats are not a cheap purchase and, depending on the budget, some boats can go for millions of dollars.
You need to take into consideration that you'll be paying not only monthly payments, but also gas, oil, storage, dock slips, insurance, and regular maintenance fees.
Boat expenses can be compared with those of a car as they'll require a certain familiarity with what to expect.
Take your time to consider your budget before rushing such an important decision and regretting it.
Type of Boat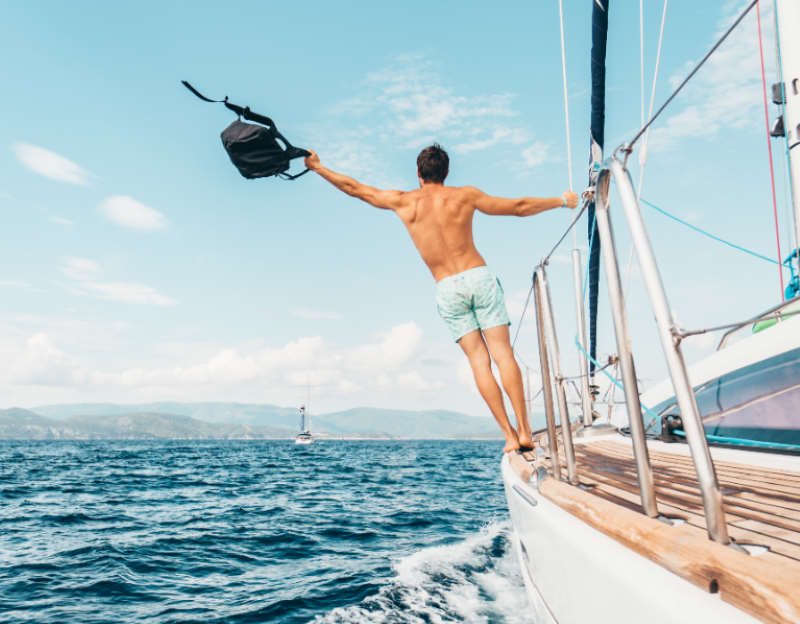 Since this is probably going to be your first boat, you need to consider well what kind of boat would suit you best.
Boats designed for fishing are different from the ones that are used to cruise the waters.
While they can all be used for various purposes, making sure that your boat is suitable for the activity you'll be doing the most is very important.
The number of people who you'll regularly expect to accommodate is another important factor.
Boats depreciate quickly and many choose to go for financing used boats as their price is much lower.
You should always make sure that they have no signs of wear and tear, in addition to warranties if you want to get the best deal out there.
Financing your dream boat shouldn't just remain a dream.
Just because boats can be on the expensive side doesn't mean that there isn't any chance to make the process doable.
You have to make sure that you do your homework well and work out which type of boat you need for your budget to ensure a smooth financing plan.
Bad credit scores shouldn't deter you from landing your dream boat.