The idea that the customer is the last step of your operations has long been overridden.
Businesses now centralize all their products, services, marketing, sales, operations, and strategies around the customer.
Customers have the power today unlike any other time in history.
They have become much more aware of their rights and power, with a higher level of education to guide them in their choices.
But how would you be able to centralize your whole business around your customers if you don't know what they have to say? This is why communicating with your current customers and making yourself available for all prospects is crucial to your survival.
What you do with the knowledge you get determines the level of success your business achieves.
That being said, here are some of the most effective and efficient ways to connect with your customers:
1. Optimize Your Customer Service
Before we get started, let us ask you a question.
How do you provide customer service? This is the main mode of communication with your customers and potential prospects.
While many businesses choose to provide their customer service in-house, the professional and friendly operators from Connect-Communications explain why outsourcing this task to a call-answering service can be a worthwhile investment.
By letting professionals handle all your calls, you can rest assured that your brand is well-represented, and your customers are always satisfied.
2. Personalize Your Communication
The best way to connect with your customers is through building a personal connection with them.
They want to feel special, appreciated, and at the center of your business.
This will never happen if, for instance, you treat every one of them the same way.
There are a few things you can do to greatly improve this connection with them and make it personal, such as addressing each customer with their own name.
This can be achieved by integrating your CRM program with your messaging platforms, which will enable you to send personalized messages.
When you're creating content, make it about them and their needs.
3. Keep Them Updated
We're always looking for ways to open conversations with our customers, most of which may not be very welcomed by them.
After all, customers have little patience for promotional messages and automated sales calls.
However, if there's one thing they'll appreciate opening a conversation about, it is when you keep them updated about what concerns them.
If you have a new upgrade to their current services, they'll want to know about it, especially if it offers them a better cost-effective alternative.
If you have updated security and privacy policies, making significant changes, or pausing your services for any reason, they'll want to know about it and how it affects them.
4. Scale Up but Never Compromise Quality
When your business has been going pretty well for a while, the most obvious thing to do is to consider scaling up.
This is what you've been working for, after all.
However, you should always keep your current customers at the center of your strategy; scaling up should never compromise the quality you're currently providing.
What good will acquiring new customers do you if you lose the ones you already have? It will be a never-ending loop.
Not to mention, losing your current customers will deter your ability to gain new ones.
It's a terrible scenario no matter how you look at it.
5. Appreciate Your Loyal Customers
Even if you don't compromise on the quality you provide, your customers still need to feel appreciated.
This is the best way to gain their never-ending loyalty.
Appreciating your customers can be done in several ways, but how about you start with a gamification system that gives them points? The more points they accumulate by using your services, the more offers and promotions they unlock.
6. Meet Them Face-To-Face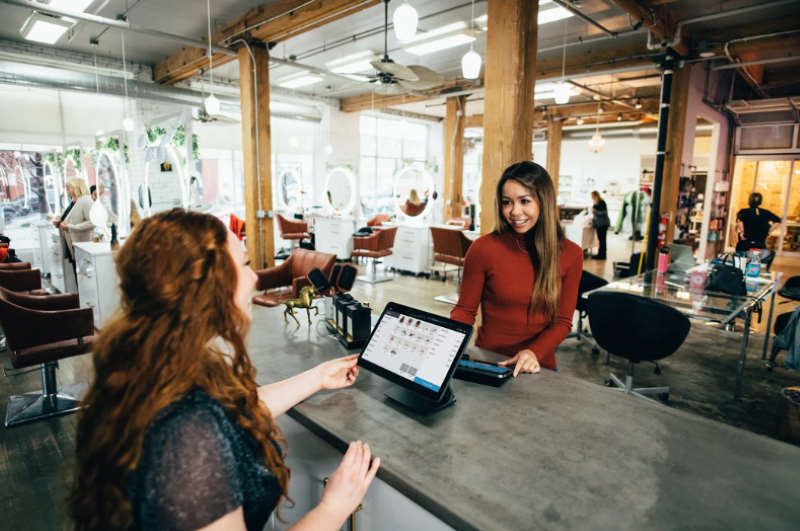 It can be easy to forget that the best way to interact with your customers is through face-to-face communications.
Especially if you're operating an online business, it makes sense to deal with your customers primarily through texts and calls.
However, statistics show how miscommunication is much more probable to occur through virtual communication.
Take the time to attend networking gatherings and meet with your customers physically whenever possible; it makes them appreciate the human factor even more.
If that's impossible, then perhaps initiating channels of video-calls and face timing can prove beneficial – after their consent, of course.Today, everyone is striving to provide the ultimate customer experience.
This makes focusing on the way you connect with your customers even more important than ever.
Your customers want to know they're special and important, which is why you should do everything you can to prove them right.