Businesses are always exposed to various risks. A good business owner should always have safety measures to mitigate the consequences of dealing with untoward events that their business may incur.
This is what we call Risk Management and one of its tools is Business Insurance. There's this misconception that we only associate insurance to big or stable sizable businesses. Although size can influence the degree of exposure, small businesses can have the biggest impact on the owner's personal finances.
Risks and Consequences
The risks to businesses range from natural calamities, fire, disability or death of an employee, accidents, crime, and legal liability. These are just some of the elements that businesses must prepare themselves from. Most large organizations have teams dedicated to strategize and deal with these events, but for small businesses, it's only the owner that faces the economic repercussions of these catastrophes.  Without safeguards against those events could result in reduced profits, operation interruptions, or worse.
Business Insurance
As mentioned, they are a risk management tool that helps businesses cover the burden of the losses that may happen in their business operations. It is important to contact a trusted business insurance broker to discuss and analyze the potential risks of your business. Regardless of which field of business you're engaged in, the protection from losses should be considered. There are different types of insurance and companies evaluate their needs and their environment to select the right insurance for them. For small businesses, it is important to understand that having insurance would mean paying somebody a small premium to protect them from huge losses. Emphasizing this fact is essential since it is easy for small business owners to forego this in favor of keeping the profits for themselves.
Types of Insurance and their Importance
There are a lot of types of insurance out there, here are some of the more common ones and how they could potentially protect you from losses:
Property
This is one of the most common protections for business owners that operate a business that manufactures or sells retail physical items. These items might be stolen from burglars, damaged by fires, or any natural occurrences that translates into losses for your business. It is important to evaluate the potential risks of damages to the property as well as the contents of the building. An example is a manufacturing company that gets protection from losses that they may potentially incur if they lose their raw materials in some ways. Retail stores are also exposed to lose their inventory due to fires, and administrative businesses might lose their computers and data due to physical damages.
Some recommend that acquiring a comprehensive policy is beneficial for small businesses to fill the gaps in the coverage and avoid duplicate insurance. This is true for instances for events that there is no actual physical damage like a gas leak or sanitary issues. These can cause a disruption in the operation and loss of revenue. A comprehensive policy also allows for faster settlements.
If you're geographically located in areas that are prone to calamity or crime, it is advised to get additional insurance. An example is an area that is regularly visited by hurricanes, floods, or earthquakes. You can also purchase insurance to replace the cost of materials to protect against inflation.
Insurers often give better rates if your business is classified as a highly protected risk (HPR). For small business owners, they can save more if they apply additional safety measures rather than throwing all caution to the wind. You can install alarm systems, locks, security measures, smoke alarms and vents, and sprinklers. Insurers employ stringent compliance checks that they routinely perform.
Life and Health
This is where Group life and HMOs are usually utilized to protect employees. Businesses claim that their employees are their life-blood and ensuring the health and wellness is their way to give coverage to that asset. They are commonly referred to as employee benefits, as well as retirement income and disability protection. It's useful for small businesses to compete with bigger organizations in retaining their talents. Life insurance is not that expensive and it's often rolled together with health insurance. There are also plans to pay the survivors of a deceased employee. While others pay the company the losses because of a lost or disabled employee.
There has been a rise in affordable plans for small businesses, such as businesses that employ above 5 workers. The coverage varies depending on their employees' needs. Some companies that have married employees with dependents will require a comprehensive plan than those that employ mostly single, childless employees. There are also small businesses that pool their insurance with other like-sized businesses via chambers of commerce or trade associations.
Legal Liability
There are two forms of legal liability: general, and product liability.
General Liability – It offers coverage to companies against liabilities from injuries to employees, vendors, or customers that are linked to the business and it happened on or off the company's premises. The mishap also happened due to negligence on the part of the company.

Product Liability – The company is held responsible for knowing about their product. And if by some measure they had an errant outcome of their product or service – they can be legally liable to pay for damages. An example is if a manufacturer and retailer sell a defective product in which a customer is injured, then it is best for the company to have coverage for those events. Even if they can show that the product was made under, where they complied with safety standards, unfavorable penalties can still hurt the company.
Business Interruption
If a fire damages a business' property and the contents inside, typically the property insurance covers for the repair and replacement of damaged equipment and other assets. However, it doesn't cover the indirect losses associated with the fire. A business that is closed due to repair will inherently lose income due to the disruption. This may force the owners to use reserves to pay expenses like taxes, loans, and salaries even during this downtime. Business interruption insurance covers business owners for the difference of income between normal operation and forced downtime. They normally use the previous records to determine the amount they can be covered. This insurance is also called profit protection, out-of-business coverage, or income protection.
Vehicle Insurance
Just like your personal vehicle, your company automobiles must also be covered. They may not be your main asset for your business, but they have the potential to be a head-scratching liability. Get the best coverage for your vehicles to protect your business from claims that could be devastating. It is recommended that employees be listed on the insurance policies for vehicles. Small businesses can get favorable rates by consulting with insurance watchdog agencies.
E-Commerce Insurance
It can't be ignored that the rise of online businesses is on the rise and is prime to losses caused by unwarranted activities by cybercriminals. Insurers now provide policies for online businesses that have their operations disrupted by online complications including hackers. Internet sales can be severely affected by "denial of service" DDoS activities done by hackers. The coverage will pay for consultants to stop and prevent future attacks. It can also cover the loss of income during the downtime.
Home-based
There are now a lot of businesses that can be operated from the home. This is a great way to save costs on rent for a physical store and the commute to go there. However, the homeowner's policy won't cover for damages that may befall your equipment and inventory related to your business. Some will only cover up to $2,500 as compensation coverage for damaged electronic devices, which can't cover if you use a lot of electronics in your business. To protect your business such as your inventory, materials, and equipment, you can ask for a home-based business insurance policy.
Although you can add a rider to your home insurance, one option for home-based businesses are the Business Opportunity Plan or BOP. This is a starter policy for new small businesses that need insurance. It has basic coverage for property and assets like computers and other equipment. It also provides protection for some work-related mishaps. Some offer coverage for operational disruption due to power failure and other breakdowns, liability in the workplace.
Benefits of Business Insurance
Knowing which policies you're going to need for your business will give you several benefits primarily protecting the business you worked so hard to build.
Coverage on liabilities on Injuries
There is always a possibility that mishaps can cause bodily harm to employees, customers, and associates. These liabilities will be costly to the owner as legal expenses will be compounded by medical costs to serve the injured party. Without coverage, this could spell a financial disaster for the business owner, especially if it's a small business.
Coverage of lawsuits
Litigations can drag on for a long time and will be costly. When somebody files a claim or a lawsuit against your business, you'll be in a dire situation if you're not covered. Successfully defending yourself will still cost you the legal defense.
Protect Employees
It reflects a good image for a business if they can protect their employees and their families. It is sometimes mandated by law that businesses should provide coverage to and protection to their employees. However, the cover alone will motivate employees to stay in the company. If you have qualified talents that are essential to your business' growth you'll be in a good position to keep them from going them by giving them the benefit of protecting them and their families.
Promotes business continuity
Natural disasters along with any unforeseen events can significantly affect the operations of the company. The costs, direct or indirect, can lead to the business to its demise. If your business will be out for weeks or even months, you'll still be liable for some expenses. And that would be an additional blow to the loss of income that isn't coming in due to the interruption. Being able to pay for those expenses will give you the chance to continue the business after the downtime.
Risk Management
For small businesses, the owner should be involved in setting up risk management for the company. Business insurance should be done strategically and this entails a number of aspects that should be covered:
Identification – The risks or the company's exposure must first be identified.

Reduce and/or Eliminate – Reduce or eliminate the risks if possible.

Assess – Some risks are necessary, so identify the ones that the company should be able to absorb.

Seek Partner – For risks that need a partner to share the burden look for the right business insurance to take some of the responsibilities from you. You can get a better price by shopping around and accepting bids. Make sure to list down the needs and the expectations, disclose information, verify the credentials of the insurance firms.
Protects Brand
This can help your brand if your clients or customers know that you are covered. They'd feel safe doing business with knowing that you won't easily close shop and leave if you experience one adverse event or loss. They'll also feel that you're capable of compensating for things that you're responsible for.
Peace of Mind
Having business insurance can give the owner the peace of mind that somebody will share the burden when something happens. This will allow focusing more on increasing productivity and increasing profit margins. One thing less to worry about will help your business thrive and will help you sleep better at night.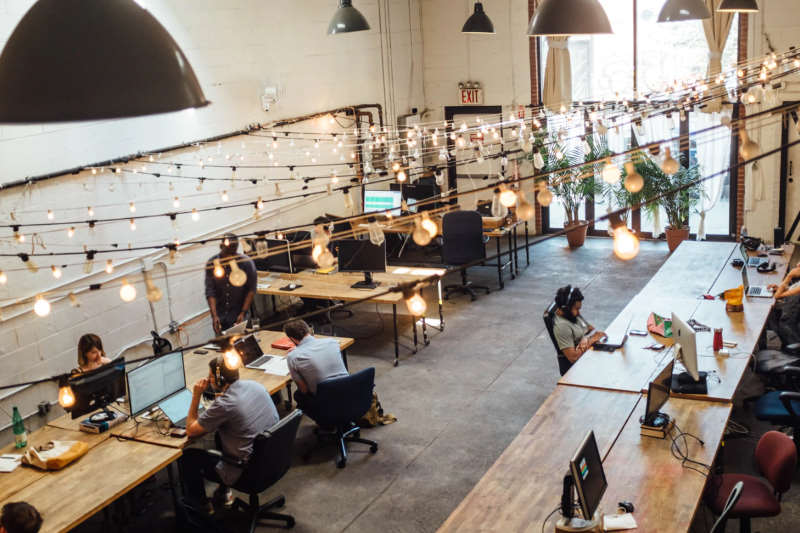 There is really no way for us to know the future with certainty. Businesses may thrive or will experience setbacks, but being able to have the foresight to protect your interests is a sign of high business acumen. For small businesses, it is sometimes expensive to buy coverage for all of the exposures. So you can start with those that you're greatly exposed and in time you can add more if you can afford them. Also, monitor and review the company's situation and make the necessary adjustments to your policies.