Real estate is in the midst of a big rebound after a few unsteady years. Fortunately, one major aspect of real estate that has become increasingly diverse is marketing and client building.
The use of the internet has allowed for an expanded effort by realtors to attract more and more clients, and a wider range of clients at that.
Getting clients to buy homes or use your services used to be based on word of mouth, which it still is, but the internet and other clever tricks are making it much easier than relying on a few good words from a friend or a buyer.
If this sounds like it might help you attract more clients, then consider how these clever expert tips may benefit you and bring in more clients.
Social media presence and social sharing
Cost to value ratio is the most important part of this client attractive method, mostly because there is no cost. Social media is one of the most effective marketing tools to get more clients, because it is free.
Putting up good content on your page, or sharing it with your friends and business partners to spread around is the new equivalent to word of mouth.
Including social sharing buttons on your listening pages also lets viewers who you do not know increase your online presence. Utilize as many platforms as possible too; Facebook, Twitter, Instagram, Pinterest, etc. will all benefit you by creating volume for your client attracting needs.
Seek out professional buyers
Even if you feel comfortable enough in your abilities, there is always something to learn and help you grow.
The best business owners or realtors always want to improve their client relation skills so they can grow their sales, and the expert advice from HoustonCapitalHomeBuyers.com is a good introductory way to learn how to market wisely.
Selling mobile homes would be a sales situation where you would want a company that knows the market for these properties, and related needs like mobile home insurance and client investment potential. Similarly, these expert home buyers are great clients because they will have a need that you can provide them in selling them specific properties.
It pays to put your pride aside and seek out help from veterans, because someday you will want to help others with your client skills, and it is good to show clients you are personable and friendly.
Host seminars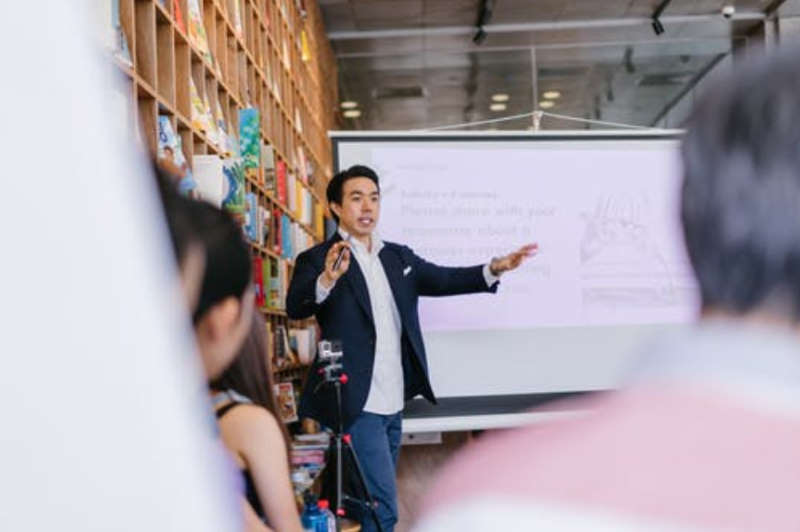 Hosting seminars on home buying/home selling is a great way to meet new clients. There are a lot of people out there that would love help with their real estate needs, but are not sure where to start, so provide them an opportunity that fits a demand.
Many people struggle with realty because they do not know where to begin, and putting your name forward as a source of knowledge creates a good line of communication with potential clients. Much like finding advice or help from other professional realtors, the same applies downwards on the pyramid of real estate expertise.
People love to put a face to the name when it comes to selling a property or home, so giving them a personable experience can make them more trusting of you.
Brand yourself
Having real estate marketing flyers or ads in newspapers and billboards is great, and that cannot be underestimated, but sometimes you need to be able to create a recognizable or unique brand too.
This brand does not need to be overly complicated. Simply creating merchandise like travel mugs, coasters, business cards, or pens is a simple way to put your name and real estate business in the minds of the public. Branding is important for your social media presence too.
You should create a simple but effective logo that can invoke an emotional response in potential clients, something that states who you are without having to say a single word (aside from your name/real estate business, that is).
High quality media content
Nothing says professionalism in real estate like having high quality media content of your previous sales.
Being able to showcase high quality photos, videos, and even interactive virtual home tours can attract clients because good media content usually equates to better sales. People want their homes to be seen in detail, and with exciting flashy visuals that attract the eyes of buyers.
Fostering a good online collection and showcase of media will have clients desperate for you and your services to make their home pop for a future sale.
Getting clients means increasing sales, and increasing sales means a bigger, better business. How can you do that? Pretty simple actually, as there are a lot of clever tips to help utilize things like digital media, free marketing platforms, and new takes on old ideas.
Combining multiple strategies will help you attract a wider range of clients, and have you on the fast track to success in no time.