If you have a rental property in Southern California but are not sure if you want to sell it or why it would be wise then you are in luck.
Southern California is world-renowned as a destination that many people want to visit or live in.
If you are in this situation, you are at an advantage because of the high demand to relocate to the sunny coast.
Before you consider selling your rental property, you should figure out why it is a benefit for you and the buyer.
These 4 reasons should help you figure out if it is the right idea.
Preferred Destination for Buyers
As mentioned earlier, Southern California is a location that is preferred by tourists and residents alike.
Living in this region of the US has become famous due to movies and television, and because of the benefits that come with the coastal setting.
Warm weather year-round, world-class amenities, proximity to large metropolitan cities like Los Angeles are all reasons why people want to live in this area.
Simply put, people want to live there, and that is hard to beat.
Selling a rental property to someone is hard when it is in an area that is not exactly a premier destination, but when there is high demand, it becomes much easier.
With any property rental listing, you want to make sure that you can advertise the positive benefits that a new buyer would want in the property itself, and the city or area it is being sold in.
Competitive Market
Due to this high demand and desire to live in Southern California, the market for selling rental properties is highly lucrative.
The experts of Southern California property make it clear at https://socalhomebuyers.com/how-to-sell-a-rental-property-in-southern-california/ that selling rental property in this region should be focused on investment potential, as well as being able to attract people with good offers.
That potential for investment is important in a competitive market because a good property is one benefit, but being able to market the rental property you are selling as a valuable long term investment can set you apart from generic listings.
Investing in a competitive market like Southern California is an exciting proposition because of the fact that it is always a hot destination for renters and buyers who want to live there.
Diverse Buyers
Speaking of the competitive market, there is a lot of diversity in terms of who is looking to purchase a rental property in this area.
A lot of property management groups are looking to expand into new areas that they have not already, so there is a good opportunity to attract some sizable offers through interesting opportunities.
Likewise, even newcomer property investors want to start getting early returns on a good property, and once again, this region is a goldmine in terms of attractive property to put some money into.
While the market is competitive, this is a good thing for you as a rental property seller.
Offering a strong listing to a big range of potential buyers can give you some options to choose from, and many of these, as stated earlier in this section, are diverse so you can entertain the idea of creating a bidding war.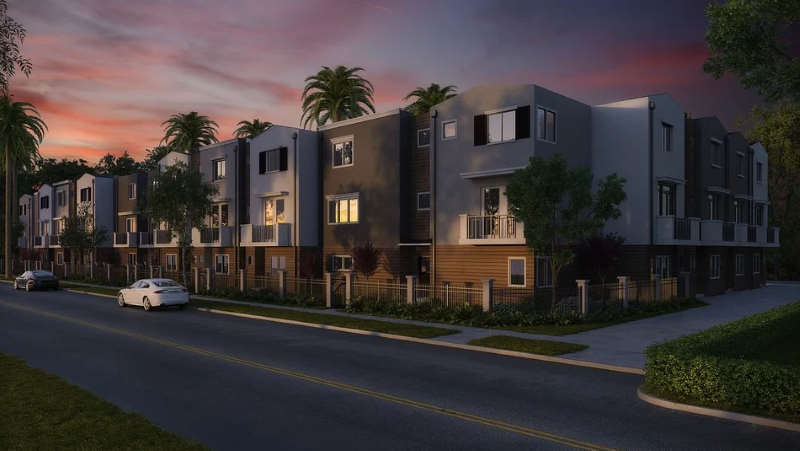 Experience for Selling Rental Property
In short, by selling a rental property the first time, you can figure out what kinds of problems you may run into in the future if you decide to sell other listings.
While it is easy enough to find a buyer, you will understand the process and the laws that go into it.
Depending on where you may look to sell another rental property, you will know what kinds of fees to look out for.
Usually, these are escrow fees and listing fees.
The benefit of knowledge has always been an asset that is irreplaceable, and you can use your previous experience in the future to help you navigate different markets.
Likewise, in the case of selling to property management groups or other investors, you have made connections with them, and they may want to do business with you again in the future.
Selling a rental property is an interesting process, but it is definitely a lucrative one if you know what you are doing.
Due to high demand, great conditions, preferred destination and the ability to attract great offers on a listing, this means there are many benefits of selling a rental property.
There is never a bad time to start listing your rental property in this area too, so the only thing you need to do is get started.