The advancements in modern technology paved the way for different businesses to flourish online.
While setting it up and ensuring its longevity in the digital world may prove to be a challenging feat, the outcome can also be rewarding.
Thus, here are some tips on how you can ensure the success of your online business.
Organize your online assets
One of the key things in ensuring the success of your business is maintaining all your online assets and keeping them organized. In order to do so, you much first identify all your online or web assets such as your web page, your social media profiles, as well as your hosting account among others. This is because all your relevant web assets need to be optimized for the growth and sustenance of your brand. For instance, your web page and social media content should have the relevant keywords to be at par with your Search Engine Optimization (SEO) techniques. Thus, all your web assets should fall into a single integrated marketing plan that is updated with the latest information about your brand.
Protect your online reputation
To be established in the digital world entails the need for you to protect your online reputation because a single negative review may tarnish your brand. While there will always be a chance for dissatisfied customers, the key to protecting your online reputation is being in control. Thus, you may set up an alert or notification for your brand. In this way, you will be able to inspect any mention of your brand before it is published for the whole digital world to see.
In parallel, deal with customer complaints with a problem-solving mindset to be able to deliver a satisfactory resolution, even if your customer may prove to be unreasonable. This way, a customer complaint that is promptly and properly addressed may turn out to be a positive review of your brand. You can also set a guideline that anyone posting on your behalf can adhere to in order to ensure that your brand's reputation is not tainted with a negative light.
Know your competition
In order for a business to thrive, it must be capable of delivering high-quality products and services. But apart from this, it is also important to have a well-rounded view of your competitors in the market. In the online world, it is important to know details such as the social media channels that your competitors are using, as well as their keyword usage on several tools that one of the biggest search engines provides.
Nevertheless, there are several methods on how you will be able to get to know and analyze your competitors and one of these is by using a certain software application such as Fulfillment by Amazon (FBA) program which may include the Viral Launch suite.
Your FBA suite should be equipped with the tools to help you analyze your competitors in the field. The Viral Launch review by Infinite FBA provides you with an insight into why Viral Launch is one of the best FBA suites in the industry. With all the other FBA suites, Viral Launch may be considered to come with an expensive price tag, but its versatility and jam-packed with features will surely aid you in innovating your business strategy.
This will aid you in knowing why customers choose your brand over others in the market, thus, helping you strategize on maintenance techniques. In the same manner, you might also be presented with data displaying customers preferring your competitor's brand. In this case, you will be able to think of innovative solutions to present your brand in a more attractive manner.
Keep your customer records secure
Maintaining the safety and security of your customer records in the online world may prove to be difficult. This is because you are bound by legal laws to protect your customer's information, which you may obtain online through your platform. One way of ensuring that the customer information you obtain will be secure is by using a software program that is intended to safeguard your web page from hackers, spammers, and those individuals with malicious intentions.
It is your duty to ensure that this software is updated, together with other security controls that will guarantee the safety of your site.
If possible, you can even restrict the access to your website to only a few administrator accounts. In parallel, you also have the option of storing the information you gather in separate devices, thereby providing you with a secure backup if necessary. Additionally, it is imperative to have a system that will do away with sensitive information that is no longer needed, such as credit card details.
Invest in a good and stable connection
In running a business in the digital world, being online 24/7 is imperative. Thus, it is necessary for you to invest in a good and stable internet connection. This will ensure that you will have the capability to act promptly on orders for your products and services. If your internet connection is unreliable, your business may be paralyzed because there is a great chance that you will miss out on orders and customer inquiries.
At the same time, with a stable internet connection, you are sure to be on top of the latest trends in your market niche. There is a need for you to be on top of this in order to ensure that you are on the cutting edge in terms of your online branding. Keep in mind that the trends in the online world are constantly changing at a very rapid pace.
While keeping up is already challenging and difficult to manage, this feat will even be more challenging to achieve if you are struggling with poor connectivity.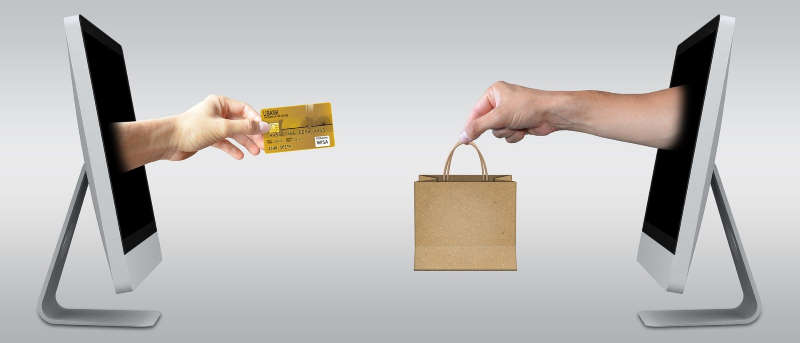 It can truly be challenging to keep up with the fast pace of technological progress. This is true whether you have a traditional brick and mortar business, or you have established an online enterprise. Nevertheless, you don't have to be wary because there are already several techniques and strategies that will ensure your success in your business.