Are you spending your precious time in home maintenance chores?
It is time to understand better which of these chores are worth your time and which aren't.
If you try to find someone to outsource them to, you will find that many of the home maintenance tasks can be outsourced for a little amount of money.
It means that they are not suitable for your valuable time.
Starting today, it is better to outsource some tasks, which we will highlight below. We have taken into account the amount of money, which it would cost you to outsource the tasks at the value of your time.
Once you go through this list, it will be easy for you to decide which ones you should outsource.
1. Plumbing works:
You might be thinking that most plumbers charge you on an hourly basis. Why should you outsource plumbing works?
The answer is that it can take you even longer to fix the plumbing problems.
Moreover, plumbing systems are pretty fragile. If you end up fixing something in the wrong way, it would not only exponentially increase the problem but might cause damage as well.
So, it is essential to leave the plumbing works to the professionals.
They will not only fix that in a short time, but also do so reliably, which will ensure that there is no collateral damage.
By outsourcing plumbing works, you can save not only your time but also money.
2. Lawn Maintenance:
Lawn maintenance is one of the cheapest services to outsource. Y
ou need to find a reliable company for the same. In fact, in bigger cities like Sydney, there are hundreds of lawn mowing services to choose from.
So, mowing your lawn for those who are in Sydney is not necessarily a task that they should do themselves. You can check the website of the local companies to hire one.
Once you go through their websites, it will be easier for you to understand the supplementary services which they can provide as well.
Moreover, instead of hiring them for a single instance, it is better to opt for a contract. It will ensure that they can mow your lawn regularly.
It will allow you to free up your time and also skip the need for maintaining lawnmowers and various other such tools.
Instead of going through the Yellow Pages, browsing the website of the lawn mowing service will let you know the amount of experience which they have and the tools and lawnmowers which they use.
It means that choosing the right company will become easy for you. You can contact them online to get a binding quote, which will help you decide in a jiffy.
Thus, instead of procrastinating on hiring a lawn mowing service, it is better to check out their websites and choose one.
3. Electricity & Appliance repair:
Electrical repairs are very cumbersome. Moreover, a single mistake can prove to be very costly.
It can short-circuit your appliances or damage the electrical wiring of your home. Fixing both of these things will take a lot of your time.
Similarly, appliance repair is an intricate task. If you spend your own time on it, you will end up wasting hours. In both cases, a much better alternative is to hire professionals.
They are well versed with the electric fixtures and appliances. When you hire them, they will charge you a lesser amount as compared to the value of your time.
Moreover, you can utilize the same time for other tasks as well as your business, which will help you generate more value as compared to the time which you would have saved by doing these repairs yourself.
4. Roofing maintenance: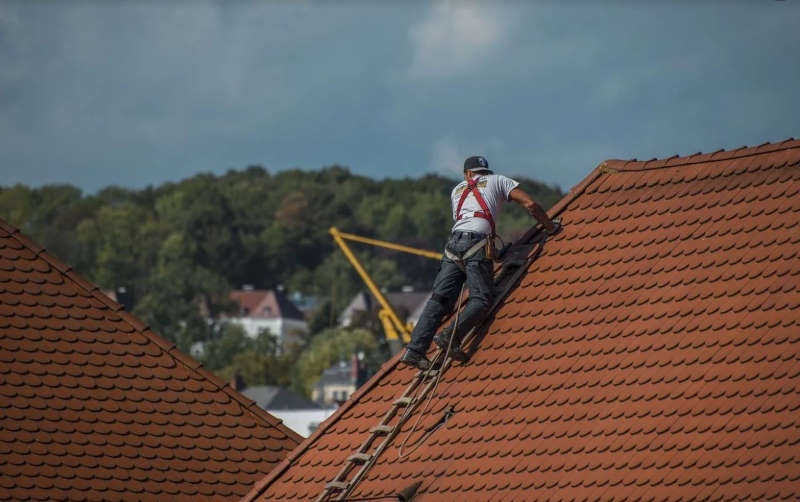 One thing which you need to understand about roofing maintenance is that it is pretty risky.
Also, roofing maintenance does not involve a single task. There are various tasks like:
• Cleaning the gutters
• Replacing the filters in the fireplace
• Replacing the shingles
• And so on
All of these require expertise. If you think that you can do this by watching DIY tutorials, you are wrong.
Doing so will not only make the tasks risky, but also consume a lot of your time.
Also, roofing is an aspect of your home, which is vital to it. Any problem with that will make the home inhabitable.
Thus, if you cannot fix these problems correctly, you might end up spending countless hours, and you would end up spending a considerable sum of money on getting this problem fixed through the professionals.
That is why; it is a better idea to outsource the roofing maintenance right off the bat.
5. Home Insulation:
Before every winter, it is advisable to winter-proof your home. It includes tasks like:
• Sealing the water pipes
• Sealing the Windows
• Sealing the doorways
• Closing any gaps in the exterior of your home
While these tasks might seem simple, but they require a lot of time.
You have to conduct a survey of the structure and identify the weak points.
Only once you do so, you can think about fixing them. Identifying and fixing these problems to winter-proof your home can take a long time.
On the other hand, when you hire a professional, they will be charging you the near minimum wage to fix these things.
It ensures that you can put your time to better use rather than winter-proofing your home. It is the primary reason to think about outsourcing this task.
So, instead of dealing with these home maintenance tasks yourself, it is better to outsource them. It will save you time and money.
Not always, DIY is the best solution.
In these cases, it is futile to try your luck with the stars; outsourcing them right away is the best option which you have.