f you plan on travelling in 2020, there are a tremendous amount of options to choose from.
One of those options that you might have overlooked is Eastern Europe. Why Eastern Europe? Why not?
The worst part about travelling is ending up in a tourist crazy location that is swamped with like minded visitors.
You want to be able to explore and appreciate your surroundings, and Eastern Europe can provide that.
Visiting Eastern Europe is a fulfilling experience because it is not the first stop destination for many people, but it offers so much that it should be hard to ignore.
Here are 7 reasons for you to visit Eastern Europe in 2020.
Mix of Modern and Traditional
Eastern Europe contains some of the oldest cities and histories of Europe.
Major cities like Budapest and Prague are quickly becoming modernized as they start to grow and attract younger workers and visitors.
What makes these cities, and countries, so special is that they still hold on to many of the traditions that led them there.
Parades, festivals, and cobblestone still appear throughout their customary experiences.
Social Experiences
Eastern Europe is bustling with social experiences, many of which are desirable for younger people.
According to passionroamer.com, Eastern Europe is a very popular destination for young adult tourists, and this means that there is a good chance for some fun to be had for the younger crowd.
When travelling as a young adult, it is important to find out what kind of social experiences are available to be found, and Eastern Europe has plenty of options.
These include a vibrant nightlife scene, wonderful bars, and a fun destination for young holiday travelers.
Great Cost
One of the best kept secrets is how affordable it is to travel to Eastern Europe.
The dollar to value ratio is exponential, so you know you will be getting a great conversion rate on your currency.
Getting the most out of your dollar is one of the best ways to enjoy as much as a country has to offer, and each destination in Eastern Europe, from Hungary to the Czech Republic, offers an affordable but amazing experience.
Variety of Landscapes and Locales
The amount of variety in landscapes, environment, and locales throughout Eastern Europe is nothing more than astounding.
From mountain ranges, lush forests, bustling cities, quiet villages, and everything in-between.
Eastern Europe offers such a diverse range of environments that is hard to think about where to find that kind of variety.
Many European countries have unique locations, but Eastern Europe offers them in such a close vicinity.
Amazing Food
Traditional meats like sausages and world famous beer are just the tip of the iceberg when it comes to food you can find in Eastern Europe.
Rich stews, goulash, spicy meatballs, Mediteranean-inspired soups are among the delicacies that are often overlooked or seldom talked about when it comes to Eastern European cuisine.
The food found in this region is some of the best kept secret for travelers, and will leave you hungry for more after the first bite.
Friendly Locals
One of the biggest reasons why people travel, and return to, Eastern Europe is for the people.
Eastern Europeaners have been among the most friendly people listed for international travelers, and it is starting to get noticed.
The success of a vacation in a newly visited region or country can be make or break depending on the locals, and Eastern European folks are more than welcoming of the new faces that are starting to discover why this particular part of Europe is so popular.
Ease of Travel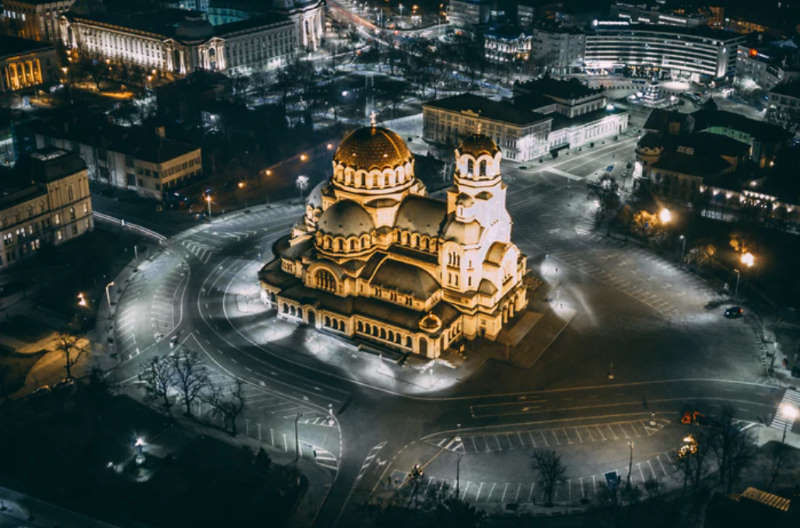 A major concern for travelers is how easy it is to get to and from places in the region.
Thankfully, Eastern Europe has a very advanced rail and highway system that is similar to Western Europe.
Not only that, but there are plenty of internationally capable airports to fly in and out of.
Eastern European country borders are separated by mere hundreds of miles, which makes them more than accessible by way of car or bus if you plan on backpacking to experience the most out of their beautiful geography.
Hopefully you find this sooner, rather than later, as the boom for visiting Eastern Europe in 2020 will soon happen.
This region of Europe is still rather untouched in the sense of international visitors.
Many European visitors already know how beautiful and unique this area is, but the time to visit is now as it offers an experience unlike many available in Europe.