Professionals who want to make their careers in project management often remain curious about the difference between PRINCE2 Practitioner and Foundation courses.
And yes, it is imperative for them to understand information related to these courses.
Moreover, choosing the best course for you to build your future is equally important.
As we know, that both the PRINCE2 Practitioner and Foundation exams both are worldwide acknowledged professional qualifications.
To decide right, go ahead and read this article carefully.
Also, find out the best PRINCE2® Foundation & PRINCE2® Practitioner training for you.
The PRINCE2 Methodologies
The PRINCE2 revolves around the main aspects of a project.
That is why in order to achieve the target it splits a project into various feasible stages.
Basically, the PRINCE2® is a type of project management method which is utilized by big organizations and their employees to deliver a successful project.
The PRINCE2 approach is quite flexible and ensures that it is viable for any kind of projects.
Therefore, the PRINCE2 concept has gained huge momentum in many corners of the world. It teaches an individual about the business justification which in turn makes a business empowered.
The revised certification scheme of the PRINCE2® is done by AXELOS in the year 2017. It now contains 2 main levels which are Foundation and Practitioner.
PRINCE2® Foundation Certification
The PRINCE2 Foundation training is designed for those who are new to the world of project management.
This certification course will let you understand the basic concepts in PRINCE2 methodology.
Basically, the PRINCE2® Foundation level is an introduction to the PRINCE2® method.
Whether you are a naive project manager or have joined this designation accidentally, the PRINCE2 Foundation certificate will surely raise your confidence.
In addition to this, if you are a member of the project team, then this course will provide you the necessary knowledge related to a project.
As it will train you about various project methodologies.
This qualification is considered under the first level of certification for newcomers or beginners.
PRINCE2® Practitioner Certification
The PRINCE2 Practitioner Certification is an advanced level of qualification and is best for those who are already a project manager or into project management.
It is suitable for a person who is managing and running projects.
Therefore, such a certification is taken by those project managers who are more experienced and also have done the PRINCE2 Foundation course.
The management followed by a project manager in order to deliver a successful project will be learned with this training.
Being a project manager, this course will guide you enough to lead your team in a way that will eventually lead to the making of an excellent project.
The PRINCE2 Practitioner training gives more insight into the field of project management.
The training will serve you with invaluable practical knowledge as well.
This helpful course will let you practically apply the principles of PRINCE2 in a project.
Hence, this certification will make you a qualified project manager who can showcase his talent all around the world.
Moreover, if you are a business analyst then this certification offers you great benefits in understanding potential threats in a business related to projects.
Difference between the PRINCE2 Foundation And Practitioner Certification
Both of these certifications are achieved after qualifying their respective exams.
For qualifying both of these exams you have to take their respective courses seriously.
Also, the exam pattern is covered under the course only.
But there are many differences in the principles, terminology, and the exam pattern of the PRINCE2 Foundation and Practitioner certifications. Have a look!
Firstly, the PRINCE2Practitioner level always comes after the PRINCE2 Foundation level.
In the Foundation training, there is an exam that takes place at the end of this course and you need to answer 75 multiple choice questions in it. You will be given 60 minutes for the exam and the passing score is 50%.
For the PRINCE2 Practitioner, the exam duration is of 150 minutes. The candidate has to answer 8 multiple choice questions with a passing score of 55%.
The examination for the Foundation course is closed book one while for the Practitioner course is an open book exam and there is a PRINCE2 manual.
As a PRINCE2 Foundation certified professional you will be familiar with the general principles but as a PRINCE2 Practitioner certified professional you will be able to apply those principles for accomplishing a project.
The Foundation exam mainly focuses on a project management team because it works on the methods of PRINCE2® under a project environment. On the other hand, the Practitioner exam targets the ability of an individual who is managing a project by supporting PRINCE2®.
The Foundation course gives you competent and sound knowledge and the Practitioner course provide you with practical and comprehensive knowledge.
In Foundation training, you become a member of a project team while in Practitioner training you take the responsibility of running a project team.
All you have to do is to decide which of these training courses is best for you. If you are a newcomer who is interested in project management then choose the PRINCE2 Foundation course. An experienced project worker can go for PRINCE2 Practitioner to become a senior professional in this field.
Now, after understanding the difference between these certifications you need to initiate your training process for your desired course. You have options for booking a course in online and offline mode as well.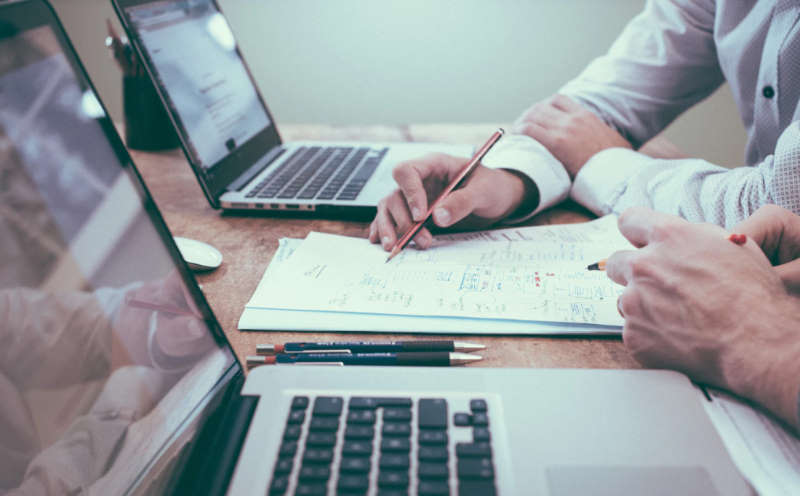 Future Scope of These Certifications
Both the exams for the PRINCE2 Foundation and Practitioner Certification are going to boost your career incredibly.
Well, if you have qualified either both or any of these exams, then you might be wondering about the next steps.
As you know, after qualifying these exams, you will have the capability to use best practices in project management.
Thus, it leads to more profits to you and to the organization as well.
So, the PRINCE2 Foundation training open doors to a number of jobs for you.
For instance, you can work as a junior project manager, or be a part of a project team.
This means that the PRINCE2 Foundation certification is mandatory to gain a foothold in the field of project management. T
his certification will not let your CV go overlooked by the recruiters.
After qualifying the PRINCE2 Practitioner exam, you will be given great opportunities to work on a senior level.
For instance, you can become a senior project manager, or a project consultant, and more.
Therefore, in order to achieve greater heights in this field, you need to be a PRINCE2 certified professional.
So, take a step forward and get trained about the PRINCE2 methodologies to shape your future progressively.