Personal loans allow you to borrow cash from a lender without collateral or specifying what you're planning to use it for.
The amount you can borrow will depend on affordability.
These types of loans offer a fixed monthly payment, fixed interest rate, and fixed repayment term.
If you don't have a good credit score, you might pay fees or higher interest rates.
It's extremely easy to apply for a personal loan these days.
With money lending apps you have the power to apply for a personal loan at your fingertips.
In most cases, you won't have to supply any documentation or reasons for your application.
You can choose your repayment method and structure the payments to suit your budget.
Within a few minutes, you'll have a decision and within 24 hours, you'll have the money in your account.
There are, however, some things to consider before taking out a personal loan.
Pros
With personal loans, you have the freedom to spend the money on anything you want without having to state the reason for your application.
They can be used to consolidate smaller debts like store accounts or credit cards because personal loans offer better interest rates and you'll only have one payment to make.
It's easy to apply and you'll get a fast decision. If you're strapped for cash due to an emergency, personal loans are an excellent option.
Compared to other types of loans like a car or home loan, the documentation you'll have to submit is minimal. Less documentation also means faster processing times.
Personal loans can also improve your credit score as it proves to future lenders that you're capable of making repayments on time, and are thus responsible.
You don't need to offer any security when applying for a personal loan, thus your assets are safe. And if you don't have any assets, you're still able to apply for this type of loan.
Cons
Personal loans typically come with higher than average interest rates. Since no security is needed, they are considered high risk by lenders. The high-interest rates help to minimize the risk for them.
More often than not, lenders don't allow part payments of personal loans. Since you'll have to pay the loan for the entire agreed period, it can be quite expensive. Your first few payments will go purely towards the interest.
Early settlement penalties apply. Paying off a personal loan before its due date might not be such a good idea since lenders would want to recoup some of the interest they were supposed to earn from your loan. Which is why they enforce penalty fees.
Due to the risk involved in these types of loans, lenders prefer that their borrowers have a good credit score. If you have a poor credit score, your application might be rejected.
Even if your loan is approved with a bad credit score, you stand the chance of paying ridiculously high interest rates compared to those with a good credit score. You also might not receive the amount you're applying for.
If you're in the market for a personal loan, it's best to compare several different lenders to compare their fees, rates and fine print.
Make sure you choose the one who offers the best terms you can qualify for.
What Do I Need to Qualify for a Personal Loan?
To apply and get approved for a personal loan, you'll need to meet some basic requirements.
Typically, these include that you're over 18 years old, have a regular income and a good credit score.
Can I Use a Personal Loan for Anything?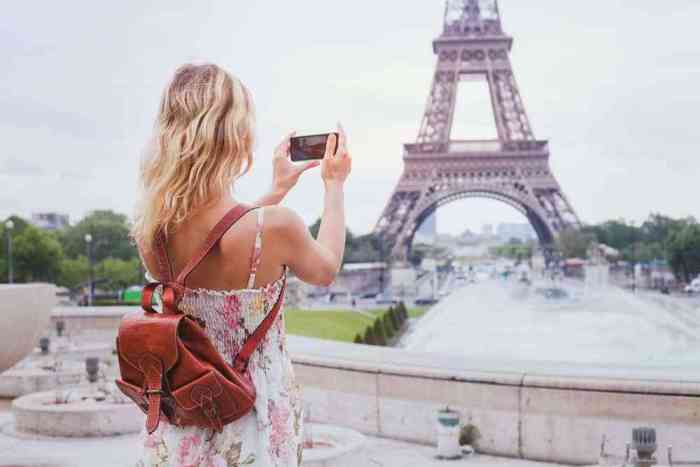 As we've mentioned before, personal loans are multipurpose.
You can use them for various purposes, ranging from medical expenses, paying for your next holiday, purchasing clothing, jewelry or the newest technology, or renovating your home.
Some companies like Plenti, besides the traditional personal, car or renovation loans also offer "green loans" to fund the purchase of approved clean energy products.
Personal loans can also be used to start a new business. The sky's the limit!
Can I Pay off My Personal Loan Faster?
When taking out a personal loan, you choose one based on your current needs, but over time your situation might change.
You might be in the position to pay off your loan earlier than expected.
While that might sound like a good idea, most lenders raise a hefty penalty for early repayment.
Early resettlement/repayment is where you settle your debt before the end of your agreement.
While there's no standard fee for repaying loans early, many lenders charge an average of 1 or 2 months' interest.
You'd think that lenders would be happy to get the full settlement, even if it's before the end of your agreement but the fact is that they lose out on interest.
With a penalty fee, they are able to recoup some of the interest you would have paid over the course of the loan term.
What Happens If You Don't Pay Back a Personal Loan?
Life can sometimes throw you curveballs and not in a good way.
If you aren't able to make payments on your personal loan, it's best not to ignore the fact and take action straight away.
If you move fast, you will be able to minimize the damage it can cause to your finances and credit score.
If you can't make payments, you'll eventually default on your personal loan which will result in the following:
Penalties raised which means you'll owe even more
Interest charges and fees that build up on your account
Decreased credit rating
When you default on your loan, it might take many years to recover but it won't take forever.
Within a few years, you could be able to borrow again after rebuilding your credit score.
From carrying out home improvements, buying your first car to consolidating small debts, personal loans are a helpful tool that can help us manage our finances and pay for things we'd otherwise have to go without or save for.
Before you apply for a personal loan, make sure you take into account the terms, fees and interest rate because it will increase the total cost of your loan.
Also, make sure you can afford to pay the monthly installments so you don't default on your loan and jeopardize your credit score.