Are you starting your own business? Maybe you're striking out on your own as a freelancer or you've been planning your own business idea for a while now.
No matter what your history is, now is a great time to start your own business from the ground up.
However, before you hit the ground running, you need to make sure you have your legal bases covered.
This is where things can get complicated if you don't know what you're doing. Hang in there! It's not as confusing as it sounds. In this guide, we'll discuss everything you need to know about Doing Business As (DBA) and why you might need it to start your business.
What is a DBA Form?
Working through legal fine print is never fun. Sometimes, it can feel like your entire business process is just understanding what paperwork you need.
In the U.S., having a DBA, also known as a Doing Business As or an Assumed Business Name, is how you let the government and consumers know what name you're operating your business under.
In short, a DBA lets the community know who exactly is behind a business. For instance, if you own a bakery called "Milk and Honey," how will anyone know who is actually behind that name?
That's what your DBA is for. To learn more read Inc File's blog article about DBA.
Why File a DBA?
It's more than just extra paperwork. Why exactly should you file a DBA?
First of all, it's the simplest way to register your business name. If you're a sole proprietor, you might not need to legally register your business with the state.
That means you can't open a bank account with that business name or receive payments in the name of that business unless you have a DBA.
If you're operating an LLC or corporation, a DBA gives you the freedom to operate similar businesses under the same umbrella.
Otherwise, you would need to file separate corporations and LLCs for those smaller businesses.
Finally, if you have an LLC or corporation, you're required legally to file a DBA if you operate under several business names.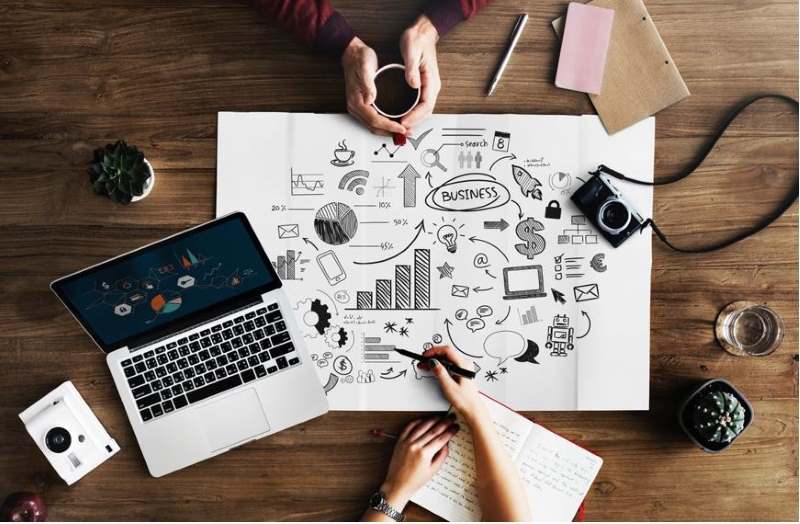 Who Needs a DBA
Next, it's time to discover if you actually need a DBA. Depending on your location or your business, you might be fine not formally filing a DBA.
When in doubt, talk to a business attorney who can walk you through the process for your unique situation. In general, there are only two main reasons why a business needs a DBA.
You're a sole proprietor with a different business name. If you're running your business on your own as a sole property, but you're using a different name for your business, you need to file a DBA. For instance, if you sell marketing services online under the business name "Superstar Marketing," you need a DBA for that name. If your full name is included in your business name, you might need one depending on your state.
If you're a corporation or LLC and plan to operate under a name other than your business name. Though less common, if you have a corporation or an LLC and your business name is registered, but you're choosing to file a second name, you'll need a DBA. An example of that would be if you registered your business under "Coffee Lover" and also ran "CoffeeAndMilkLover.com" these would be two different names and would require a DBA.
Start Your Business Off Right
As you can see, you might need a DBA if you're operating your business under any name other than your own.
Choosing a name for your business is an important part of the process. Just make sure you're going about this process in the right way to cover yourself legally.
When you start your business, you want to focus on the fun, exciting stuff like working with customers, marketing, and beyond. However, you also need to take care of the paperwork first.
Hopefully this guide shed some light on whether you need a DBA for your business.