It is a primary goal of most of the people to accomplish personal financial freedom.
Unfortunately, there are many who fail to achieve their goal. To avoid financial ruin only planning and preparation is not enough it requires you to practice and adopt the right habits that will keep you from financial ruin.
Sometimes it is not necessary to prepare for a surviving a financial crisis if you learn how to stop and prevent it at first.
Most of us always make a big mistake we usually ignore the issue when it is developing. We take it only seriously at a time when it is already too late – when we are in great trouble already.
There are many ways we can use and habits we can adapt to get our goal of financial freedom.
Habits that will help you to quit ruining your financial freedom:
• Keep your bills managed, organized and paid within due dates
• Don't rely on future paychecks
• Have less number of credit card accounts
• Secure your retirement fund
• Keep emergency fund
• Enhance your savings
• Don't go without insurance
• Avoiding overdraft fees
Here are the things you can do to avoid ruining your financial freedom:
Reduce expenses
Are you living more costly home that you need to, are you taking your children to more expensive schools that you can afford and enjoy more with friends going outside your budget? If yes then you are definitely ruining your personal financial freedom.
You need to cut down your expenses and downsize all these things as much as possible. You can decrease your expenses by paying low fares during low traffic hours, waking up early to escape heavy traffic or you can change your residence close to your workplace.
Save more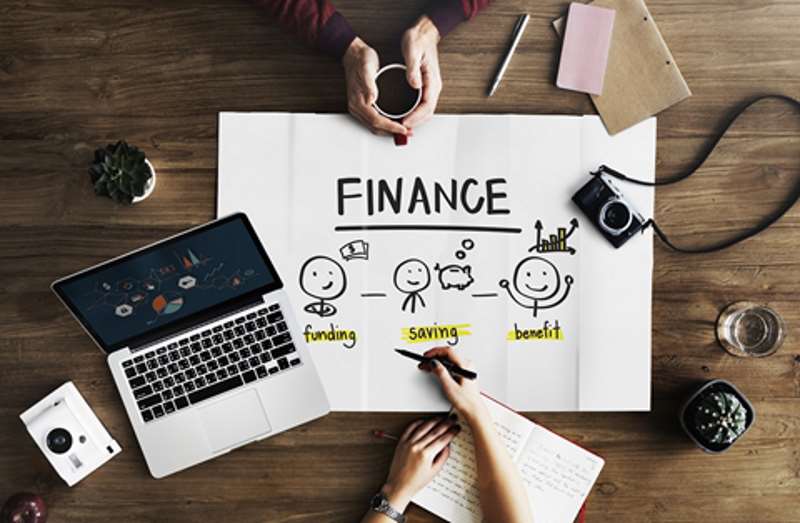 When you reduce your expenses you should save more instead of paying to unnecessary things. Your saved money will support and assist you to get out of unexpected emergency situations that can happen to you at any time in your life.
Financial freedom means that you go through from every emergency situation without any fear because you know you have saved money to help and support that situation and have no need to borrow money from others. Therefore savings will help you to maintain your personal financial freedom.
Have personal financial goals
For living a happy life with financial freedom, you should plan your personal financial goals. Write down all of your goals including short term, intermediate and long term financial goals. It will provide you a complete guideline of how to create a budget and moving on that budget and where to end it up financially.
The goals which you are going to complete in one year are termed as short term goals, intermediate goals are to be accomplished in two to five years and those which are going to be achieved in more than five years are long term goals. The planning of financial goals will help you know how much you have to save for each month in order to achieve long term financial freedom.
Enhance income
If you think you are living paycheck to paycheck it means your earning is not enough to cover all your expenses. You should look for some other sideways to make more money. This is the only way which can fix your problem. You can add to your income by utilizing your talents on the side.
You can also work as a freelancer or using your special knowledge you can work as a consultant or take any other job in your free time that is feasible for you.
Reduce loans
If you are overburdened by debt and unable to pay it from other sources you may consider a recovery plan through a loan. A loan may require some efforts. You must have to collect prior knowledge about the number of loans and their terms and conditions.
Choose those having low-interest rates, fixed terms and conditions. For fast and easy loan decision online, you may check Instant Loan.
When you have checked this also review if there is a possibility to do debt consolidation so that you have to take one loan to pay all others. In this way, you will have only one loan to pay off.
There is another option that you can use to reduce burden is the restructuring of debt where you go to all companies and people you owe and ask them for time relaxation to pay. When you will reduce your loans there will be more chances to get financial freedom in near future.
Pay off debts
Credit cards and other high-interest loans are dangerous to savings and wealth building. To avoid financial ruin make it your habit to pay off all your debts and full payments till the end of each month. There are many types of loans and payments including student loans, mortgage, and many other personal loans.
They might have low-interest rates but still ends up a high amount ruining your financial freedom.
The best thing to save your personal finances is to pay off debts as soon as possible. If you have debts, it will only weight you down in near future and stops you from reaching financial freedom. Thus make sure that you pay all the debts at your first priority.
Don't go without insurance
Insurance is the best way to avoid unnecessary cost and financial burden over you when an emergency situation happens. You should ensure your property to assure the reduction of accidental cost. It will protect you from the extra wastage of money.
When you can save your money you should do it. It will be helpful to achieve financial freedom.
Financial freedom is not just about having savings for an emergency situation. It will be really great to know that you can meet the needs of others in addition to your own needs.
You just have to give yourself more time, patience and discipline to include some of the tips to prevent ruining financial freedom that we have outlined above and you will be able to achieve financial freedom in future.