College is usually supposed to be all about just learning and experimenting.
Until the moment the realization hits that you are an adult and only a few days away from having to work a day job.
As exciting and daunting as the thought could be, it is time to take steps to achieve your goals.
A resume is what that represents you and the first thing that an employer will read about you.
Writing a resume could be hard enough with work experience itself. So we can only imagine, how one might feel about working on one as a college student.
Don't worry; we are here to offer our expertise through the whole process and give a few essential trips to nail that first resume in style.
1. Add a Kickass Summary
Today, more than anything else, what you need is to stand out. The resume has to interesting enough at first sight for anyone to check it further. A good summary is like the bio of a social media page.
It should describe the uniqueness and character of a person in an attractive way. For the resume, let it be obvious what you are offering to bring to the table, and how it can help the company grow.
2. Don't Underestimate the Aesthetics
Resumes are not just the standard Microsoft Word template now. There should be a basic format that is impressive enough to catch any eye. Adding colors will make the resume stand out.
The format of the resume will define its composition. Students as beginners would want to focus on the chronological order of things.
While creating, keep in mind not to use more than two fonts; one for headings and the other for descriptions.
However, don't go overboard with it and don't let any colors overpower the text. The format is just the background, and it is the content that matters.
3. Consult a Professional Service
If you have absolutely no clue about how to proceed, don't worry. You are not the first one. That is precisely why there are many professionals who are ready to help out with the same.
You can get help from essay writing service like this one, where they will prepare a well thought out resume.
They are experts who are familiar with content creation and developing a CV, that will undoubtedly increase the chance of landing more interviews.
Even if the resume has already been written, it is smart to get it reviewed upon by professionals to avoid any error that an amateur's eye might miss.
4. Prioritize the Education
Typically in a resume, education comes in the bottom of the page. Although, as a student, education is the biggest asset. It can move later as the experience adds up.
Under education, mention the university, its city, the major and the year of graduation. There should also emphasize on the courses that are relevant to the particular role you are applying for. Generally, there is a need to mention the GPA if its 4.0 on a 5.0 scale.
If the GPA is low, specify that of the major or specializations if it is above the average GPA.
The resume could further provide a link to an online portfolio or website that portrays the talents and skills on the resume. This will especially make it easier for the employer to access your candidacy.
5. Describing Work Experience
Work experience at this stage tells the employer about your capabilities to handle different tasks.
You might have had only part-time, or seasonal jobs that are entirely irrelevant to the position you are applying for. Always mention them, as it proves one's dependability.
There is no need to elaborate on unrelated jobs. However, one could indicate what skills were acquired from it if it might prove to be useful later.
For example, if you worked as a waiter, it might have helped on improving the communication skills, and if you were in charge of something, it helped with leadership aspects.
6. Showcase the Skills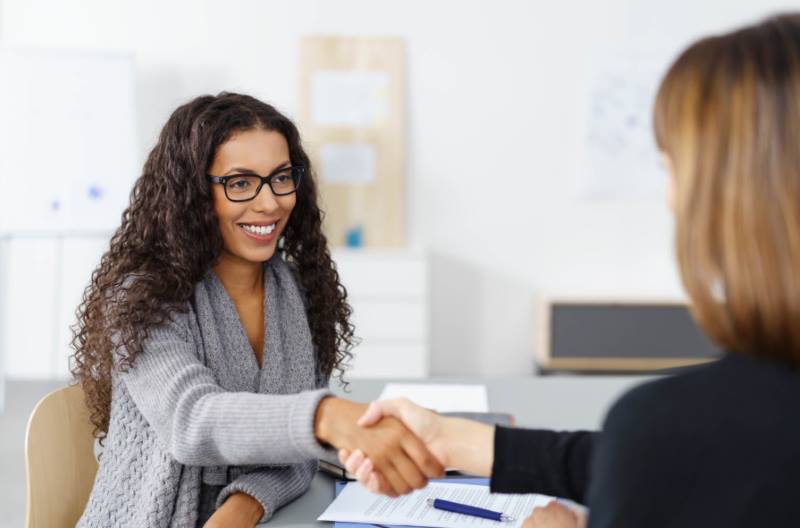 Apart from academics, there are also other skills that one procures. It not necessarily has to be a work experience too.
The experience of volunteering for any community service, an achievement in sports or even an extracurricular activity could make a difference to the employer.
Any responsibility you have taken up in the past as part of any activity indicates that you are a mature person. Accomplishments and awards in any competitions could also be mentioned based on its nature.
7. Use Keywords and Action Verbs
Keywords play a vital role in any search these days. This applies to resumes too.
The resume has to be keyword optimized to come up more often in online searches. These resume keywords would be used frequently by the hiring managers to find the candidates, especially in an online networking platform.
The best way to find the right keywords is to go through the job postings. Certain words might be used repeatedly or stand out in the headline, which could be added in the resume as well.
Action verbs are another factor that sets apart a resume in searches. Words describing the experience like created, led, designed, etc. dynamically represent you. These words could also be based on the keywords to build the content.
As a bonus point, let us also suggest one more thing that almost everyone overlooks. While one might have a standard resume, it is essential that it is tailored to the job you seek. Do not send out the same resume for every job.
Change the summary as per the requirements of the potential career. Do the research and know what the employer is looking for, and edit the resume accordingly.
Your resume could be impressive with just the right amount of work put on it.
It might be required to revise it many times, but the result, if it makes you proud of how it renders you, is the best outcome.
Keep these tips in mind, and you are on the way to land that awesome first job.