Owning a business is something that entices people to come up with more and more ideas.
One need not explain how owning your business can make you a millionaire if things go as expected. Ecommerce has come up as one such niche, attracting entrepreneurs rapidly than any other sphere. In 2017 itself, worldwide eCommerce retail stores did a business of more than $2290 billion.
According to Statista, these stats will rise to $2774 billion by the end of 2018. It is indeed a good time to invest in this high grossing industry, as it is growing globally and exponentially, without no sign of decline any sooner.
If you are enticed by these facts and thinking about how to start your own eCommerce business, you might also be wondering about which method to adopt: starting from scratch or taking over an existing one? In this article, we are going to talk on the aspects that will prove starting from scratch is always a beneficial option.
Starting an eCommerce Business Vs Buying an Existing one
The judgment for whether to start your own eCommerce business or to buy an existing one pivots on the market and financial aspects. Undoubtedly, startups in all domain encounter obstacles and sometimes even their operations stuck into jeopardy.
For whatever option you choose, your startup would see the sun of success only if you are a good manager and know what you are doing. Here are the five reasons that support the idea of starting your own business from scratch rather than taking over an existing one.
1. Avoid inherited debts and liabilities
While buying an existing ecommerce business you are liable to honor the existing terms and conditions of the business. Moreover, you are also forced to adopt the outstanding contracts and liabilities passed on to you by the previous owner.
Failing to honor these terms would result in major losses for your recently acquired business. You do not want to fall prey to the legalities of the financial burdens and lawsuits at the very beginning of the startup.
2. Strong learning curve
Learning always comes through a tough route. Taking over an existing business is so flat that you do not get any learning experience that you would have got while establishing a business from scratch. While nurturing an eCommerce business from birth, you do whatever it takes to rank it among the top search results.
You would spend months to acquire customers by tweaking the touch points, you would get in terms with sellers and brands, and you would work on the inventory management and many other aspects.
While working on each of these aspects, you would be exposed to the new challenges, and overcoming each of them will instill something new in your knowledge base. Something that would prepare you for a highly competitive market and incorporate innovative ideas to shape a business from scratch.
If you acquire an already existing business, you would be doomed to fail in the end. How? You missed all the learning curve. Hence, you would hardly have the experience to deal with the challenges that are bound to come eventually.
3. White-labeled business identity
When you are buying someone else's business, you borrow his or her brand identity too. You are no longer entitled to pioneer a business and vision of your own with the existing establishment.
You would be adapting to a third party business and consoling yourself with the obligation to praise their work, even if it does not match with your own set of goals.
Entrepreneurship in ecommerce is incomplete without a personal brand identity and a reputation build with the years of hard work and promotions indeed. While pioneering your own eCommerce business, you define your own goals and shape the business according to your own procedure and strategies.
4. Full control over customizations
As a small or medium business, you should look out for long-term objectives rather than constraining yourself in the short-term goals. Taking over an existing business might seem a fruitful option in the short term it does not offer you the accessibility to have a full control over the perfections of your business website in the long term. You might buy a brand identity; you cannot buy the feasibility of features on a website.
For example, the existing business website might have been developed on an older technology, which might not be efficient enough to handle the contemporary and future needs. As there is no end to perfection, the website might have been built based on outdated technology, will be of no use to you in the end, as you hardly get a control over the new features you might want to include over the time.
Hence, while developing an eCommerce website from scratch, you have the absolute control over anything you want to accomplish. You would be working from the scratch one-step after another:
Step #1: Identifying your niche and choosing a domain name that suits you.
Step #2: Identifying your target audiences and choosing an eCommerce platform that suits your business requirement.
Step #3: Researching your audience base and competition, and choosing the features that give you an upper hand.
Step #4: Figuring out the precise channel for products and categories, and creating an infallible marketing strategy to grab consumer attention.
Step #5: Adopting all new marketing trends and integrating all popular social media channels to keep up with the contemporary generation.
5. Adopt your own business model
Like an existing business website, which cannot fulfill all your technical feasibilities, you cannot expect an existing business model to meet all your business goals too. While acquiring an existing eCommerce business, you are bound to honor the business model they have been following until date. You would simply be continuing with what that is left for you. There is a strong con with this as the existing model might not be competent enough for the futuristic business requirements.
As you were not among the people who developed the existing business plan, you do not have a comprehension of what it would look a few years from now.
For example, the acquired business might have served the best to the previous owners with its inventory model of eCommerce. However, if you want to adopt the multi-vendor eCommerce model, it would be impossible with the existing establishments. You would need to re-shape the whole website, inventories, courier arrangements and many other elements.
Take another example of an existing multi-vendor ecommerce business, which runs on the commissions-per-sale model. However, if you want to change the mode to subscription based, you would require re-shaping the whole website and the business model, which is not feasible with the existing setup.
A head start is important
Be it any eCommerce business or any business model, a head start is crucial to gain an advantage over the existing competitions. You can do that by starting your business from the correct foundation and utilizing the experiences to make it smoother day after day. Developing from scratch could be a little complicated tough but never a failed solution to achieve bigger targets.
The complexities and learning curve of starting a business from scratch will let you have an absolute control over your business and its technical feasibilities. You would develop everything from your own experience and would have everything required to leave a mark in the market, instead of borrowing a brand identity that does not carry your essence and uniqueness.
AUTHOR BIO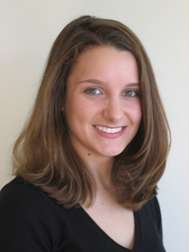 I am a professional blogger, guest writer, Influencer & an eCommerce expert. Currently associated with ShopyGen as a content marketing strategist. I also report on the latest happenings and trends associated with the eCommerce industry.
Follow me on Twitter @Jessicabruc, on Google Plus, on Quora and on my YouTube channel