The Internet has become more of a battlefield where startups from different corners of the world are fighting against each other in an attempt to bite the biggest chunk of the market.
Needless to say, you can't survive without careful planning and strategizing.
Now, it's true that having a proper website (not the free ones hosted on WordPress.com or Blogger.com) is a must for every entrepreneur who wants to take their business seriously, you also need to consider several other factors that play a big role in making your website look professional and likable.
The following are the 6 website essentials that you can't do without:
Perfect Blog Theme
 
Your blog's theme sets the overall tone of the website. It also affects the user interface (UI) and the user experience (UX). So, it's not a good idea to pick just any blog theme that looks decent. You really need to put a lot of thought into your selection process with regard to the following factors:
Search engine optimization
Mobile-friendliness
Interface intuitiveness
Branding elements
Browser compatibility
You can purchase a theme from Theme Forest or another theme playform like CyberChimp or Template Monster.
Professional Logo
No website is complete with a premium logo that encapsulates its essence. Of course, you can make a basic logo yourself just like many website owners do, but you can't create a brand or make an impact with "OK" graphics. What you need is refined top-notch design that makes your website stand out and lets others know that you mean business.
If you are worried that you will have to go through the trouble of finding a professional logo designer or spend more than a few hundred bucks to get the logo done, then you are wrong! There are way better options available today. Although there are websites like fiverr.com and upwork.com where you can post a job for your logo design, the best way to get a a logo at a price that won't break the bank is to use a logo maker like Tailor Brands.
However, Tailor Brands is not the only option, there are lots of online logo makers – LogoJoy, LogoMakr, and Logo Maker are also very popular.
Killer About Us Page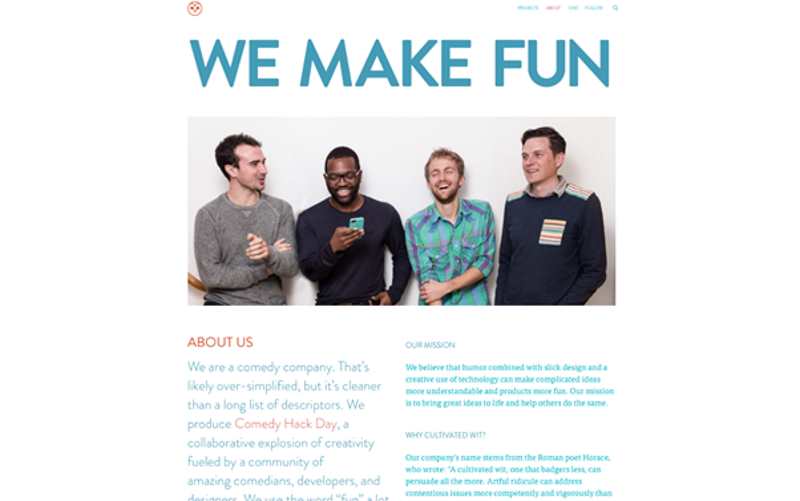 Believe it or not- your "About Us" page says a lot about you and is the second most important page right after the home page. The following are some of the strongest reasons why you need the best "about us" page:
It's the perfect place to share your story and tell your customers/clients what you are all about and what makes you special
It makes a case for your business and showcases your services
An "About Us" page that's written by a professional copywriter can greatly improve the conversion rate by showing the public that the business takes itself seriously
Professional Email address
There is nothing wrong with using a popular email service like Gmail or Hotmail. After all, millions of people use these as they are absolutely free and highly reliable. However, when you are running your own professional website, then you can't use these third-party email address as they can show unprofessionalism and a lack of commitment.
To make your website look professional, what you need is your own email domain which you can get easily through your web hosting service provider itself. It's not that expensive and really pays off. The following are a few good reasons why you need a professional email address:
A professional email address can go a long way in building trust. When a customer sees that your website name is robinwoodwork.com and the email address is also [email protected], it automatically puts you in good light and shows that you are committed to your business.
When you send emails or newsletters to your customers/leads through a free email service, then the chances of these going directly into the spam folder are quite high. This is because these services are used by a large number of marketers for aggressive email marketing and are often marked as "spam". However, with your own email service, you can prevent this problem easily and enjoy what's one of the cheapest strategies for building a buzz around your eCommerce brand.
People are more likely to open your emails when they are sent from a dedicated email domain compared to the free ones that are easy targets are widely exploited for online frauds.
Clean Contact Us Page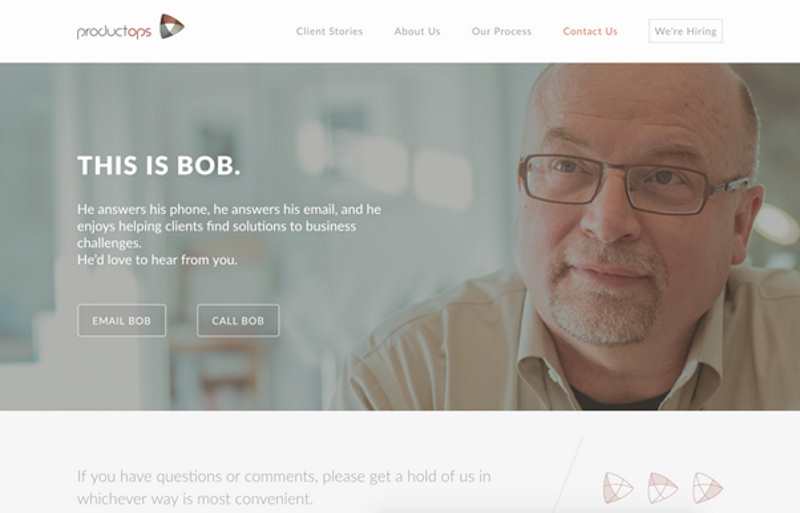 There are plenty of websites in which the "Contact Us" page gets more views than the other sections. So, it's really important that yours look sharp and professional. Although there are various ways to create a quality "Contact Us" page, if you are using WordPress, then you can easily do it with the Gravity Forms plugin.
Not only it's easy to use, it also creates a form of your choice in minutes! Some of its salient features are:
Allows uploading of files
Can be used to accept payments via PayPal
Supports conditional logic that allows for smarter forms
Can be linked to your database for easy export of entries
Even if you don't use Gravity Forms, keep the following points in mind when creating your "Contact Us" page:
Make sure it's in sync with your brand
Keep it simple but not dull
Include the essential fields such as name, email address, and message
Mobile Friendly Design
There are many reasons why you need your website to be mobile-friendly. For starters, it will rank poorly on google search engine's page results as per the new algorithm. Also, it can greatly affect its page load time which can be a big problem because Internet users have little patience today.
To put in a perspective, check out the mobile page speed benchmarks from Google/SOASTA Research, 2017: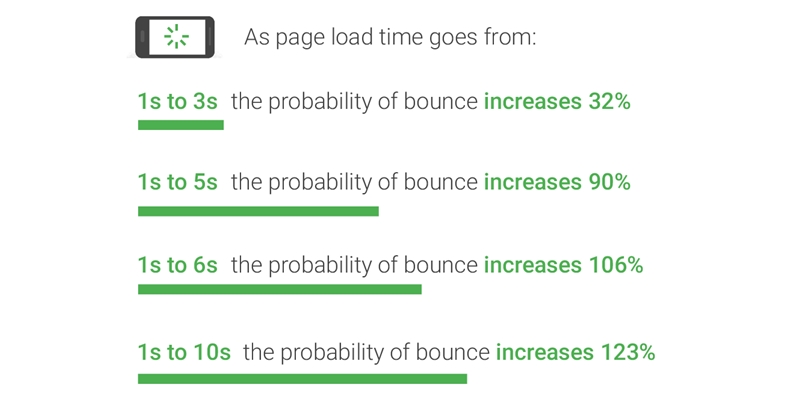 When your website is responsive and easy to use on smaller devices, then your customers can enjoy a comfortable experience on their smartphones and are more likely to come back. Such a design also emphasizes on customer centricity which is quite important.
Conclusion
Thanks to the numerous tools available on the Internet, anyone can build a website today. However, if you want to drive traffic to your website and beat your competition, then you have to make sure that your it looks and performs in a professional manner.
For that, the tips above should be of great help. Good luck!