Starting a business is hard and expensive work — so when you have a business idea that need to be executed ASAP, you need to have the tools on hand to make your entrepreneurial dreams come true.
You can find lists of free and cheap business apps all over the web, but these are the bare-bones tools you need to be up and running in no time.
Communication Tools
Without effective communication tools, your business effectively doesn't exist. Thus, your first goal in building your business should be choosing tools for internal and external communication. Fortunately, communication comes relatively cheap and easy, so your startup can find communication solutions without devoting too many resources to such a fundamental requirement of business. Here are the basic communications requirements your startup needs ASAP:
Telephone system: Though phone calls might seem outdated, telephones remain a fast and efficient way to communicate with parties outside your business. Not every employee needs a phone at their desk, but there should be at least a few phones available for outsiders to contact you and for your employees to reach customers, vendors and other external contacts.
Intranet: Your startup should offer an internal network through which employees can share ideas and files. If your startup isn't especially technical, you might consider using a content management system, like Slack, as an intranet, so you can avoid insecurities or inefficiencies in a DIY network.
Private messaging: While email is essential, chat messaging services are proven to keep teams in constant contact, so productivity remains high. You should offer private messaging to employees, either through a content management system or via other messaging services, like Google Hangouts or Yahoo Messenger.
Payment Tools
Even if you are running a charity, you need a way to accept payments from customers — or benefactors, as the case may be. Additionally, you need tools for the processing of payments due and payments fulfilled, and you need a system for tracking your business's history of payments, so you can fully understand your current cashflow. Here are a few options:
Credit card terminals: There is simply no getting around it: You need credit card terminals to accept the most popular payment method by far. Fortunately, online banks offer reasonable rates on payment processing equipment.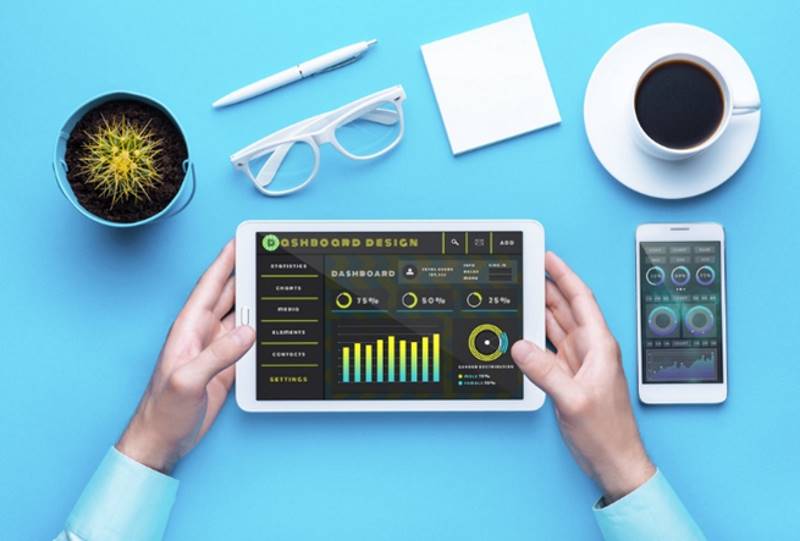 Online payment gateway: Your startup should be equipped to take orders from clients around the world, not just those able to visit your premises. There is a wealth of online checkout providers to choose from, but 2Checkout is among the best for its low transaction costs and flexibility with payment type.
Accounting software: Even qualified accountants prefer to use QuickBooks, software that makes tracking payments and other financial information incredibly easy. Until your startup can afford an accounting team, you should become familiar with QuickBooks's functions. Fortunately, you can use much of QuickBooks online at a low cost per month and upgrade features as your business grows.
Marketing Tools
In the Digital Age, most marketing occurs online, so it makes sense that most marketing tools are also available over the web. There is a veritable glut of available marketing tools — so many that it is truly impossible to review all of them in a single post — so instead, this guide will explain which types of online marketing are valuable for your business.
Website: Your website should be your customers' main point of contact with your business on the web, so you should strive to make your website as effective as possible. You can use analytics tools, like Google Analytics, to understand traffic across your site and improve different offerings, like product listings or blog posts.
Instagram: The 'gram is the fastest-growing social media site by far, so your startup should strive to leverage its IG profile to develop leads and convert customers. You should use your business's Instagram profile to tell the story of your business, and you can use tools like Grum and Ink361 to ensure your 'gramming does the most good.
LinkedIn: To grow quickly, your startup needs to attract the best possible talent. The best way to identify valuable talent and attract them to your employ is through your professional networks, especially your online networks, like LinkedIn. You should strive to develop an attractive and positive reputation on career-building sites like LinkedIn, perhaps using advertising and other features to build a better audience of job hunters.