They are the buzz in Silicon Valley and the word on every lips — smartwatches. These devices combine the best of a watch and computer, connecting with smartphones to allow users access to a variety of features without needing to use a phone.
While many have adopted the possibilities this new technology presents, others have resisted, thinking of smartwatches as electronic toys. Discover six reasons why well-equipped entrepreneurs cannot be without their smartwatches.
Present the Appearance of Success
On a basic level, business success is about appearing successful. The business world works on trust. To convince people you are worth trusting with their most important financial assets and companies they have spent a lifetime building, you need to project the competence that comes only from dressing for success.
Smartwatches are everywhere — on the arms of celebrities and business leaders, in magazines and newspapers, and on display at all the trendy boutiques. Smartwatches make you look like you've done well for yourself.
Manage Calendars and Appointments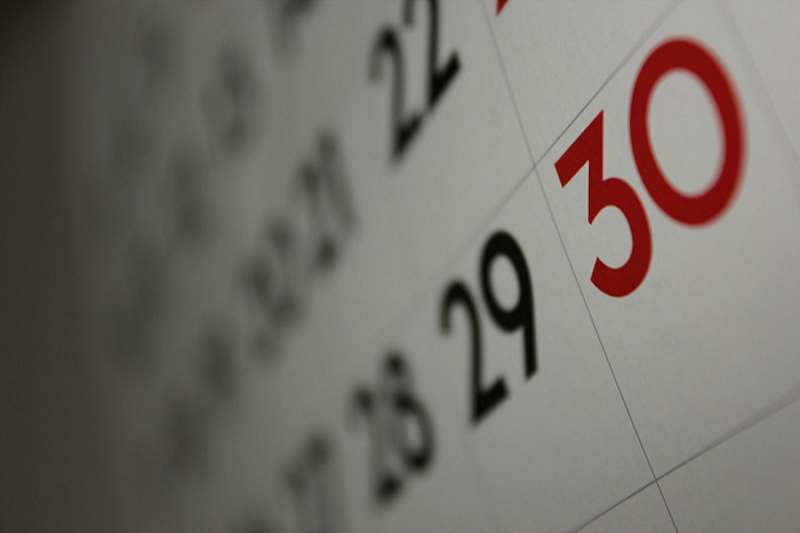 Image via Flickr by DafneCholet
Calendar reminders are gifts for the chronically forgetful. Over the years, a variety of technologies and techniques have emerged to help busy people keep their appointments. First came day planners, then desktop and laptop computers with programs to remind users of events.
The smartphone allowed us to take our reminders on the go, but you can easily miss an event when your phone sits in your pocket. The smartwatch puts the reminders on your wrist, making keeping up with your calendar a matter of a few button presses.
Manage Calls on the Go
When you have serious responsibilities, you are always on call. Your employees and investors need access to you at important times, so that you can keep up with news and make the best decisions. Continually fumbling for your phone every time you hear the ring can be tedious. In fact, depending on your situation at the time of the call, you can commit a serious social faux pas.
With a smartwatch, you'll be able to tell whether a call is an important update on a business merger or the dry cleaner notifying you that your clothes are ready for pickup.
Stay Informed Without Being Obvious
Sometimes, when you are in a meeting, you get messages that you can't ignore. But taking out your smartphone and reading your texts and email — let alone opening your laptop — can seem suspicious or rude to others in the meeting. Thankfully, you can easily check your messages covertly with a smartwatch.
Smartwatches like the sleek Apple Watch Sport make it easy for you to see what people are saying. And when you use T-Mobile's network, for example, you can set the device to sync with your smartphone. Once synced, you can watch for incoming messages on the smartwatch screen.
Secure Access to Your Messages
In some areas, displaying a cell phone in public could be asking for trouble. In certain neighborhoods, thieves look for signs of opportunity. Whether you're checking a message or looking at the time, opportunists can take advantage of you holding a phone in your hands.
Besides the value of the phones themselves, thieves can break into your phone and steal information, such as personal accounts or business data. A smartwatch lets you access your phone remotely; many of these smartwatches have unobtrusive designs.
Monitor Your Health
Performing optimally in your work life is dependent on feeling well in your personal life. If you aren't living healthfully, you will find performing well at the office to be a challenge. Smartwatches have various functions that let you collect and collate health data. With this data, you can easily track how your lifestyle affects your well-being. Often, the smartwatch can also feed info into a master program, allowing even more in-depth planning of health strategies to keep you feeling and performing at your best.
Far from being a toy, a smartwatch is an important part of a modern entrepreneur's business tools. With your smartwatch on your wrist, you'll be ready to handle the demands of your daily business affairs.