There's no question that holidays are for family. Well, maybe a bit of a question. Perhaps they're all about getting away for a great little vacation, maybe someplace a lot warmer than you're used to. They might include watching some big football games.
But one way or another, the holidays, particularly the Christmas and new Years season, involve activities outside your routine.
As good as it is to get away, if you're an entrepreneur and you run a home business, the holidays can be tricky. How do you keep things going seamlessly if you're on a holiday ski trip to Colorado?
1. Use Technology Wisely
We know that home businesses often leave the home thanks to smart phones and tablets and other devices. Much of business involves communication, being there for clients, knowing what's going on. These are all tasks easily completed with portable computing. It's just important to make sure that before your holiday travels, you make sure you have relevant files stored in the cloud or otherwise accessible. Have the most important contact information stored in the device you'll be taking. This will save you from spending time searching for info and will, more importantly, not cause you to miss out on key work.
2. And that Means Not Over-using It
However, you don't want to ruin your trip checking your mail every hour. The key to bridging the gap over the holidays while also enjoying yourself is to focus on key tasks. Carefully think about what can be left for a few days, leave those tasks alone and waiting for you back home, and focus on a few necessary jobs. The good news is, it's Christmas time for everyone. Others are taking breaks and working from tablets on the road as well. A delay or two in responding to correspondence probably won't be taken too hard.
3. Work Time and Family Time
During the holidays, you'll have certain events—decorating the tree, opening presents—that are special and that deserve your full attention. Not only that, but worrying about your business doesn't help your enjoyment of these events, ones that should be pure joy. An article from entrepreneur.com quotes business coach Karen Hammons as saying, "it takes a commitment to say this is family time, my family is most important to me and the business will still be there tomorrow." One way to be able to relax and make family time family-only is to be anticipate it and be sure to clear off tasks before the big ceremonies begin.
4. Close the Door
Yes, you'll be participating in the festivities, but you can't let them overwhelm you. One thing about the holidays is that they bring extra people around, perhaps your kids, perhaps relatives. Be sure to have the door to the home office closed–both literally and metaphorically—during your work time. You'll be out-of-sight, out-of-mind for the most part, just as long as you've established that you're at work just like someone else would be at an office. Emphasize that family can see only too much of each other during the holidays and that you're striving for quality time, not quantity.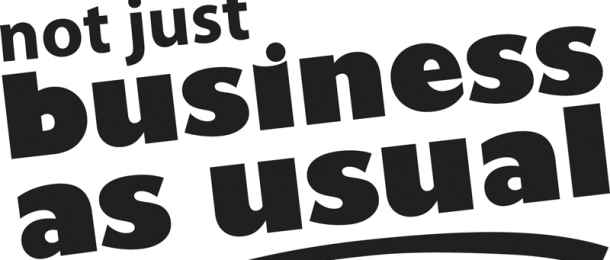 5. Not Business As Usual
As I mentioned above, the holidays are the holidays. Business are closed for parts of them, often having abbreviated hours. There's no reason your business can't be the same way. It's just a matter of mapping out how to reduce your production during the holidays, and on which days you simply won't be available. Make it a point to post these on your website and perhaps your e-mail signature. Also, be willing to be flexible with your clients and associates. You may have to adopt an irregular schedule, but if it's in the service of getting through as stress-free as possible, it's worth it.