Inventions are again on the rise in the United States. According to the U.S. Patent and Trademark Office (USPTO), the federal government agency responsible for issuing patents to inventors, the number of design and plant patents issued in 2014 were at their highest since 2009.
The 579,000 utility patent applications submitted to the USPTO and 301,000 inventions accepted in 2014 also represent all-time highs in the U.S. Utility patents are defined as any new invention or improvement made to an existing product.
The increase in activity by the inventor community in the past few years led to innovations in areas such as hover technology and the creation of the Hendo Hover board by Greg Henderson, wireless electricity for cars and electronic devices by the invention team at Witricty Corporation, and 3-D printing capabilities brought down to the retail consumer level. The marketplace for new ideas is a wide open space waiting for the next great idea.
It is important as an inventor to understand what resources are available to you, especially if you have limited means under which to bring your invention to life. Here are great no-, low- and reasonably priced resources that you should familiarize yourself with and use to become the next great inventor.
This portal provided by Google gives you a simple and easy way to find out about inventions that have been granted patents by the USPTO. Google patents is an easy to use search engine that is design to look and work exactly like the traditional Google search. Simply type words associated with your creation and the results will provide you with specific information about the invention, its inventor, images and USPTO application data.
Evernote is a collaboration tool that allows you to write, collect, discuss and make presentations of your ideas. The software is designed to coordinate the collection of data across multiple platforms. This means you do not need to be tethered to your desktop but can sync between your mobile phone, tablet and PC. This allows you to grab inspiration on the go, gather your notes and store your collection on all of your devices.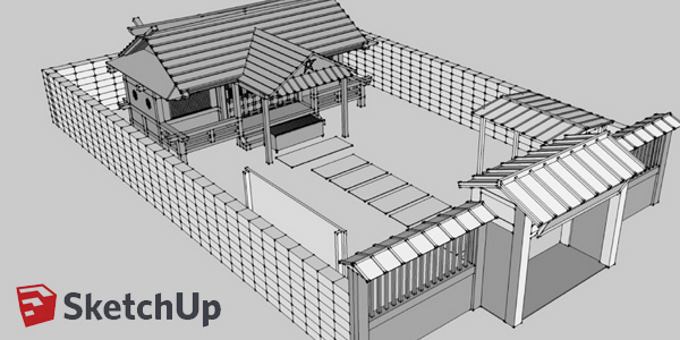 Giving life to your inventions takes place through the use of visual software that can create dimensions and depth. Software packages available to you that can costs hundreds and thousands of dollars, a cost that many new inventors may not be able to afford when starting out. A viable solution available to you to in order to properly sketch and 3D render your invention is SketchUp Make. SketchUp Make is freeware available for non-commercial applications. The software (available to both Windows and Mac users) is intuitive and designed to get you up and going immediately, sketching your idea and bringing life to your invention.
The USPTO provides a knowledge base with resources available to on all aspects of patents, trademarks and copyrights. This site should be used as a reference library that can help you with any FAQs you may have as well as understand the ins and outs of the USPTO website and how to perform basic and advance searches. The site provides an excellent primer on scam detection and prevention and can also refer you to pro bono legal assistance for your invention, if you meet certain financial qualifications.
Gain access to the 3D printer you need to bring your ideas to life by purchasing a new or certified pre-owned machine. EMS-USA offers printers and 3D scanners for purchases as well as printing and scanning services, using the latest additive manufacturing technologies. The company offers the ability to provide you with individual or multiple pieces in varying scales (from small to large).
You can create and have built machined components for your invention through eMachineShop. Your design can be created with your own computer aided design (CAD) software or by using their freeware. eMachineShop can provide you a 2D model, starting a price of $69 or in 3D, beginning at a price of $184.
One of the ways to best sell an invention is by creating a prototype. Although the availability of 3D printing makes it possible for more and more inventors to build prototypes at home, if you are an inventor with a need for tooled components made at high precision, proto labs Protomold may be the answer you are looking for. Simply upload your design and dimensions to request a free quote. You will receive an interactive quote with an analysis of your design, to assist you in taking the next step toward becoming an inventor.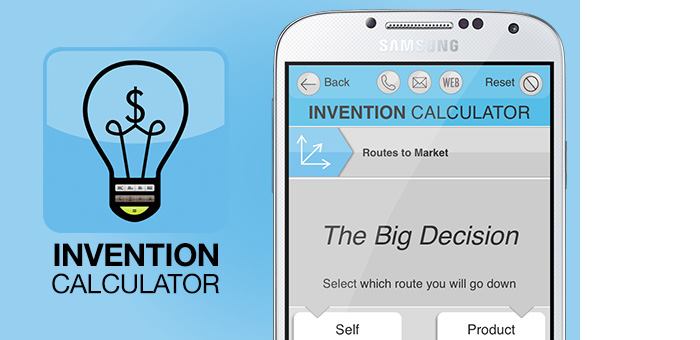 The 'Invention Calculator' is a free mobile app designed for Android and iPhones. It is an easy to use tool that is designed to give you a ballpark amount of the worth of your idea before bringing it to market. This type of information, which would cost several hundreds or thousands of dollars in consulting fees, is valuable as it provides you with insight as to the viability of your invention as a product. The calculator is organized into five sections, taking you logically through how the market valuation is derived.
LegalZoom.com was founded by attorney Robert Shapiro in 2001. The company provides low cost legal services including incorporation, registration, patents, copyrights and trademarks. A budding inventor (and entrepreneur) benefit from using this service to conduct a comprehensive patent search, look for existing trademarks and file required forms and documents with the USPTO. Services offered are reasonable priced and explained upfront before you buy.
Amazon.com, the largest online retailer in the U.S., is a great resource for books and other guides about inventions and the patent process. Use Amazon.com to find low cost books and other items related to inventions. Simply type the word "invention" into the search bar and you will come up with more than 150,000 search results in which to draw inspiration from.