Has your state opted for electricity deregulation? Find out what this is and how you can use the system to help your business conserve resources and save money.
What is Electricity Deregulation?
For those of you who are not living in a state with electricity deregulation, or for those who just haven't been paying attention, here is a brief background: Once upon a time, every state in U.S. had a highly regulated power industry- an industry that was the subject of many complaints including monopolistic price setting. Then about a decade ago, the federal government and 24 states, including Texas, Connecticut, Ohio, Pennsylvania, and California, began to deregulate their power production and delivery mechanisms.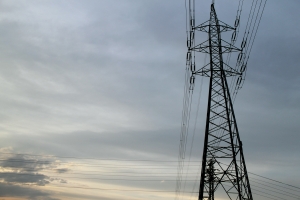 The theory was that deregulation would let customers buy electricity from more-efficient, competing suppliers all while offering customers a broader range of power options and features. The results in practice have been mixed, with some states, such as California claiming ultimate failure, while others, such as Pennsylvania, have had a stunning success. Overall, though, due to advances in technology and global changes in energy supply and consumption, the industry seems to be heading in a direction that will ultimately help countless consumers and business owners. If you are not in a deregulated state, you may eventually be in one within the next few years as the industry matures.
Electricity Deregulation May Offer Your Business Savings & Control… If You Know What You Are Doing
That said, how can you take advantage of a deregulated electric industry in your business? Here are a few things to consider:
First, and foremost, do your research. The deregulated power industry reminds me a lot of the credit card industry. There are many different providers and products, service and costs can vary extremely from one option to the other, and if you don't watch your back you can easily get burned (no pun intended). Small business buyers beware. To help you get the best (and least expensive) option to suit your needs, you should use an online comparison site like ElectricChoice.com or WhiteFence.com to look up all of the rates and plans that are available in your area.
Look for creative rate plans. Many commercial electricity providers are targeting business customers by offering business-friendly rate options and other features. Business customers can opt to pay different rates based on when they use power or to get paid for using less power during certain peak periods. But, perhaps the biggest feature to look for, is the use of the SmartMeter system. This system allows you to view your hourly electric and daily gas energy usage data, meaning you can find out exactly how much energy you are using over the course of the day, week, or month. With this data, you can then alter your energy usage and/or payment plan to suit your needs.
Consider different energy sources. In addition to the potential and realized benefits mentioned above, deregulation of the power industry means that states can allow power providers from outside the state to compete within the state for customers. Not only do customers get a variety of different companies to choose from, they also may get a variety of different energy sources to choose from as well. This has opened the door for companies offering energy from renewable resources, such as sunlight, wind, and geothermal heat. Even in states like Texas known for their dependency on fossil fuels there are Texas electricity providers that offer 100% green energy options. Though, you may have to pay a bit more for this kind of energy, it may be worth it if your business is built on environmentally-friendly values.
In the end, a deregulated energy industry can really help everyone involved. But if you want to take advantage of it for your business, then be prepared to do a little work to truly get the best plan.