Self-storage companies have traditionally been associated with individuals and families looking for a temporary place to store their stuff. But, did you know that many of these facilities can also be a source of some extremely useful and cost-efftective business services?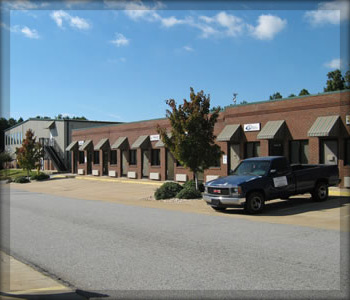 Over the past few years the self-storage industry has been going through an evolution, offering a wide range of services which can be utilized by businesses to help them operate more efficiently and cost-effectively. The result is that self-storage is a great solution for all types and sizes of business. Whether you need a place to store your business equipment, furniture and other items because you're expanding quickly, you want to cut back on your normal office and warehousing commitments for short periods, or you have equipment that you can't legally store on your property due to zoning laws, then chances are you'll find a solution in self-storage.
Self-Storage Companies Are Targeting Business Owners
Many assume that the only business use a self-storage facility can offer is storage. But today many of these facilities are now offering a complete range of services such as mail-boxes, office facilities, showers, meeting rooms, and even pick up and delivery that can help numerous businesses on a daily basis. Some self storage companies block off a certain set of the storage units specifically for business use. This is usually done in order to offer lower prices on longer contracts compared to the month-to-month agreement with individuals using the storage spaces. The storage company benefits with regular monthly revenue on a contract basis and the business owner gets a cheaper price.
Moreover, business customers are often given preferential access to general facilities- which can be a big plus if you intend on using a unit as a distribution point for stock that may need to be dispatched on short notice and at odd times of the day. Many storage companies offer additional security as well as climate controlled units to help business owners needing to store items sensitive to temperature change or humidity.
How Your Small Business Can Take Advantage of Local Self Storage Facilities
Although running a business out of a storage unit may at first seem a bit odd, it's actually very similar in practice to using the services of a virtual office space. Self-storage units tend to be very affordable, averaging between $0.75 to $1.50 per square foot depending on the type of storage you are looking for and the location of the property. Since most storage units are leased on a month to month basis, you don't have to worry about locking yourself into a long-term deal where you are paying for space you don't need. On the other hand, if you suddenly find yourself needing more space, for example, if you want to take advantage of a large discount offered by a supplier, then you can just request an additional unit on the spot.
Most self-storage facilities also take deliveries. This service alone can save your business a significant amount of time and money and can turn your unit into a small scale warehouse or mini distribution center. In addition, zoning laws and the risk of theft often make the option of storing vehicles and equipment in a self-storage unit very attractive indeed.
Imagine if you could double the amount of inventory that you can carry during your busiest time of year, or have a space to hold all of your archived documents, seasonal equipment, or any other things you don't need on a daily basis, such as bulk office supplies. What about having a space to build a showroom for prospective customers.
In other words… a landscaping and lawn care company in Virginia could use a storage unit to house their machinery when it's not in use… a retail shop in Florida, can search for a local Florida storage facility with climate control during the off-season months without worrying about goods being damaged by the heat or humidity… a carpenter could use a storage unit as a showroom for certain decorative furnishings and setups.
Some Considerations Before Choosing A Self-storage Facility for Your Business
If you are considering using a storage unit for your business, then keep in mind that not all storage facilities are created equal. Property features, and quality of a storage facility vary significantly from location to location. Here are some things to consider when choosing a storage company:
Find out if there are certain items that the self-storage company cannot legally store.
How well is the facility maintained and secured? A badly maintained or poorly secured site will simply cost you more money than it's worth if damage is caused to the items you store.
What are the access hours? You want to make sure the storage facilities access hours match up with your needs. If you occasionally need to make a 3am service call, it is important to have 24-hour access.
If you are storing merchandise that is sensitive to temperature or humidity then you may want to look into climate-controlled storage.
If you will be receiving bulk deliveries on pallets, then make sure the property is designed so that a semi trailer can move through the facility.
Does the self-storage facility offer a delivery service? Will the storage manager sign for a delivery from UPS or Fed Ex?
In short, your local self-storage facility make actually make a great business partner. If you are need of some of the features  mentioned above, it definitely pays to look into it.