With iconic location-based services, like Yelp and Foursquare scrambling to stay relevant, and established social media behemoths, such as Facebook and Google jumping in the location game, and a wave of rising stars already causing a stir, there's been renewed push for small businesses to use location-based social media in their marketing initiatives.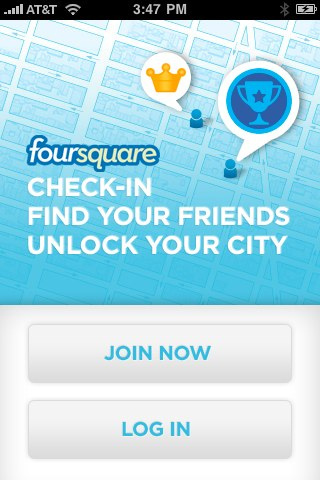 But most of the buzz is baseless hype. Small Business Owners, don't fall for it!
Even if recent research suggests that 18% of smartphone owners are using geosocial services like Foursquare to "check in" to places and share their location with peers, for the majority of small businesses, location-based social media marketing will go the way of Groupon. It's an arena that will suck out precious time and resources, cut into your profit margins, and leave you with little gain in return.
The Difference Between Location-Based Search Optimization, Online Reputation Management, and Location-Based Social Media Marketing…
Before I go any further, I want to make sure that we are all on the same page here. These days, location-based social media marketing primarily refers to offering users of location-based social networks, such as Foursquare, coupons and other incentives whenever they complete a specific task, like "checking-in" at a certain time of day, leaving a review, or uploading a photo. These platforms are also evolving to the point where users could receive a discount or coupon on their smartphones whenever they are physically located near (or within) a given business.
Realize that this post is not about optimizing your website for local search queries or keeping tabs on your online profiles and customer review activity. Both of those activities are a must these days- especially for brick and mortar retail and food service companies.
Why You Should Not Invest Heavily in Location-Based Social Marketing
That said, here are some reasons why you may want to avoid actively marketing your business on location-based social networks, such as Foursquare…
It can get costly. Whenever marketing experts start feeding their readers the standard line that it costs nothing to initiate a marketing campaign on the social network flavor of the day, I immediately wonder if they have ever run a business.
Though you technically may not have to pay to use the network's services, you still have to calculate all the work hours involved in setting up and maintaining your campaign, as well as any proprietary tools and devices you may need to support it. There is also the cost of running the promotions themselves. Go do a search for ways to maximize your location-based social marketing campaign, and you'll find plenty of suggestions. But, almost all of them revolve around offering discounts of some sort. Bad advice at a time when many small businesses can ill afford to do this. Like those daily-deals promotions, it may be great for customers, but will ultimately make small business owners feel like they've been taken advantage of, and that is not the kind of feelings you want to be holding towards your customers.
There is a high learning curve. If you have never used one of these location-based social networks before, then you will need to invest a significant amount of time hanging out on the platform, familiarizing yourself with the lingo, and learning about how your customers use it. It's not enough just to be on a network, you have to use it actively and properly. What social media marketing cheerleaders are failing to mention (or at least they are not saying it loud enough) is that users will be turned off very quickly to those businesses that come across as distant, overly promotional, clumsy or awkward. It doesn't matter how good your offer is.
Only certain kinds of customers will do. Your customers have to fit a very specific profile for your efforts to be successful. The most prolific users of location-based social media features tend to be younger. They also need to be generating enough money to afford a smartphone. If you are targeting an older crowd (i.e. 50+) or some other group of people who would not otherwise use a location-based social network, then you won't get very far in your campaign.
There is no guarantee of payback. Aside from a few starlets out there who are using location-based social media to dramatically increase sales, engagement, and brand awareness, most businesses will be unsuccessful. Even among those businesses that are able to overcome the three barriersrs mentioned above, there is still no guarantee of real payback. Here's a telling quote: "The data indicates… that 1,000 check-ins on Foursquare equals a 1% to 2% impact on a company's sales." How long would it take your business to generate those 1,000 check-ins, and how much would it cost you in work hours, discounting, etc to get there? For the majority of small businesses, the answer is bound to be "too much."