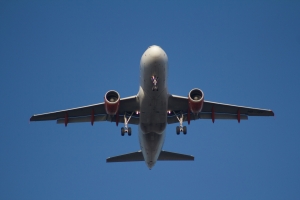 These days, business travel is big business, and it's why many hotels and airlines seem to be bending over backwards to provide their big corporate clientele with the best service. But frugal entrepreneurs and small business owners need to be proactive if they want to get the greatest savings and value for their money.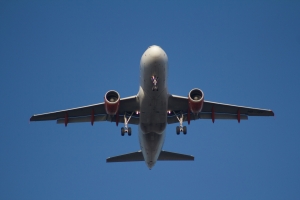 While many small business experts are quick to point out the virtues of collaboration tools and web conferencing as cheap business trip alternatives, the truth is that sometimes business travel cannot be avoided. Where this is the case, frugal entrepreneurs and small business owners can find themselves in a pickle: The cost of business travel continues to rise, and this is happening while the items on the "must-have" list keep getting more numerous and your available space to put it all just keeps shrinking.
Nevertheless, frugal business travel is a doable reality. But you have to make a proactive effort to keep your costs to a minimum. The following are some relatively inexpensive tips and resources, broken down into categories, that you can use to make your business trip better and cheaper.
Frugal Tips to Prepare for Your Business Trip
A few changes in the way you plan and prepare for your business trip can add up to some significant savings. Here are a few points to keep in mind:
Having a clear travel agenda in mind before you actually start buying tickets or making reservations will help you to not only plan the itinerary but also make sound purchasing decisions. You'll be in a better position to know where and when you can be flexible, and more easily identify those areas where you can't compromise. Though this may seem pretty obvious, more often than not a business trip's logistical failure could have been prevented with a little research and forethought.
Following closely on the heels of the previous point, you should consider any external factors that may influence your trip's itinerary and cost. These factors may include: the time of year when you expect to travel, the difference in time zone, any holidays or events occurring at your destination, the number of people traveling, and any special equipment or services needed along the way (such as access to WiFi or collaboration tools).
Make a packing list. Even if you are not the kind of person who naturally likes to write things down and plan ahead, this is one area where you should make an exception. You really don't want to leave for your business trip only to discover along the way that you've left behind some important item. Moreover, make sure this list is updated after every trip. On one of my recent business trips, I lost my passport, and I hadn't made a copy of it before I left. The added hassle and cost of that oversight! I now make sure that I carry with me copies of all my important travel documents. It's the very first item on my list.
Where possible, avoid luggage handling fees by both eliminating any non-essential items from your travel luggage and bringing along multipurpose equipment. When was the last time you evaluated the contents of your travel bags?
Make use of technology to help business travelers. There are many electronic devices, mobile-based services, and software applications out there that can help you maximize your business trips (see below for a list of apps I've found helpful). You should definitely include some of your mobile devices on your packing list, such as a smart phone, tablet, or notebook computer, and make sure you've got a good pair of noise reduction earphones as well.
Keep accurate expense and time tracking records. One surefire way to keep your business travel expenses low is to keep accurate records of how much money is being spent, by whom, and when as well as how much time is being dedicated to business-related activities versus personal ones.
Conduct a trip evaluation after you and/or your employees have returned. This is such an important tip to keep business travel costs down and prepare better business trips in the future, yet many business owners don't even think to do this. When you or your employees return from a business trip, make sure everyone conducts a trip evaluation. Why is this important? Because it will highlight the things that went well while on the road in addition to those areas that need improvement, giving you valuable information for the next business trip.
How to Save on Business Air Travel
When it comes to air travel, finding the best and cheapest ticket is half the battle, the other is fighting the airline fees and taxes that can often push the price of a ticket up as much as 40%. Even so, there are several moves you can make to keep your business air travel costs from flying sky-high. Consider the following tips and tools to help you book cheaper flights.
According to Farecompare.com the cheapest days to book flights on are Tuesday, Wednesday, and Saturday. Even the time of your ticket search can make a difference. They suggest shopping for domestic airline tickets on Tuesdays at 3pm eastern standard time to take advantage of airline discounts. Another suggestion is to book flights no earlier then 3 1/2 months. From personal experience, though, I've found that this does not always apply. You may want to book earlier if the flight is international and/or to a popular destination, at a popular time. With fuel prices being so volatile and fees on the up and up, it may pay to book those flights several months in advance.
Leverage the Internet for your fare search. You can use an assortment of fare finders. I've had the best experiences with Priceline.com (make sure you keep any eye on their last minute deals especially if you need to make an impromptu trip to a major U.S. city) and Kayak.com. You could also set up online alerts so that you can be notified right away about any relevant specials or discounts either directly with the airline or through a third party fare finder or travel service mentioned above. Keep in mind that several airlines do not offer their airfares on travel aggregator sites like Kayak, Expedia, Travelocity, or Orbitz; they will only post fares on their own site.
Try flying into alternative airports. In some cases it may pay to get a rental car and drive from a more distant airport to your destination.
For domestic flights, business travelers should consider discount airlines, such as Southwest and JetBlue.
If you have decent credit you may be able to qualify for a credit or debit card that offers frequent flier miles or rewards points for travel costs. Some credit cards also offer free miles as a sign-up bonus. Just make sure you read the fine print of these offers and that you are truly in a place to manage these credit accounts responsibly.
If more than one person is flying, then you may want to split up. Buying two seats separately will often be cheaper than getting two seats right next to each other.
Cutting the Cost of Hotel Stays When Working Away from Home
After the price of an airline ticket, the hotel stay is often the next big expense, and if you have an extended stay, then the cost of your hotel can even eclipse your airfare. Here are several tips to keep your hotel expenses down even if you are staying in a popular, expensive area:
First, look into any discounts offered to business travelers. Many hotels have them, but you may need to inquire about it. If they don't have anything specifically for business travelers, then ask about any other discounts offered, such as frequent guest programs.
When it comes to reserving a hotel, I've found that to get the best deals you either need to book several months in advance or last minute (i.e. within a week of departure). Do your research. There are several sites online that allow you to search for a hotel in the destination of your choice under various conditions, such as price, rating, number of stars, and location. I usually pick 3 to 5 sites (which changes depending on where I'm going and how early I'm reserving the room) and then I sift through the results to find the best deal.
How to Save Money on Business Trip Car Rentals
Here are some ways you can save on the cost of a car rental:
First, like the hotels above, try to sign up for a frequent-rental program to take advantage of free rental days or rental discounts.
Instead of renting cars by the well-known companies, such as Hertz, Alamo, or Budget, look for the smaller companies that operate away from the airport or travel center. (Many of these companies may even provide a courtesy shuttle to the airport).
Stay away from the "extras," such as rental insurance, EZ Pass transmitters, GPS systems, and an advance fill-up of gas.
Pay attention to the fine print for restrictions, such as mileage caps.
In some cases you may want to avoid getting a rental car altogether or cut down on the number of days that you rent and instead use the area's public transportation system. Not only can this save you a lot of money, but you can avoid trying to find a parking spot and navigating rush hour traffic.
How to Lower the Cost of Food While Traveling for Business
With business travel, food is an unavoidable expense. But there are several ways to keep the food costs from reaching astronomical proportions:
If you will be staying in a particular area for more than two nights then you should consider hotels that offer extended stay rooms that come equipped with a kitchenette or at least ones that have an electric kettle and a mini refrigerator. You could then head for the local grocery store and put together your own meals at a fraction of the cost.
Take advantage of the free breakfast offered at many hotel.
You should stay away from using the hotel's room service to avoid paying unnecessary room service fees as well as exorbitant food and beverage prices.
Where possible, bring along your own snacks to help stem a munchies attack (this works for the plane too).
Resources for Frugal Business Travelers
Here are a few business travel resources that I use and have found helpful in planning and managing my business trips:
Local Review Sites and Social Networks
Travel Guides
Wikitravel- The travel guide version of Wikipedia
Yahoo Travel- A full-featured travel site with a lot of useful travel info, tools, and services
Arrivalguides.com- The largest online database of free guides
Business Travel Apps